Biggest society of 2022 and winner for 'Society of the Year' for 2022!
Surrey Anime and Manga Society was established in 2006, and since then we have blossomed into a wonderful community of avid anime and manga enjoyers. Our society is open to everyone, from complete beginners to seasoned pros. Join us every Wednesday at 6pm LTG to watch anime we vote on throughout the semester. We aim to have unique events going on every weekend!
Join our society and see us every Wednesday at LTG or come chill with us online on our discord server!
Check out our events page to see what we have been up to and how you can join! As well as, check out the manga library to look at our collection of manga or maybe our gallery to see all our loyal members!
Nominated for 'Society of the Year', 'Most Improved', and the 'Alan Sutherland Award' at the 2021 Union Ball Awards.
Jackson Philips-Conor (social media secretary 2020-2021) was awarded 'Member of the Year'.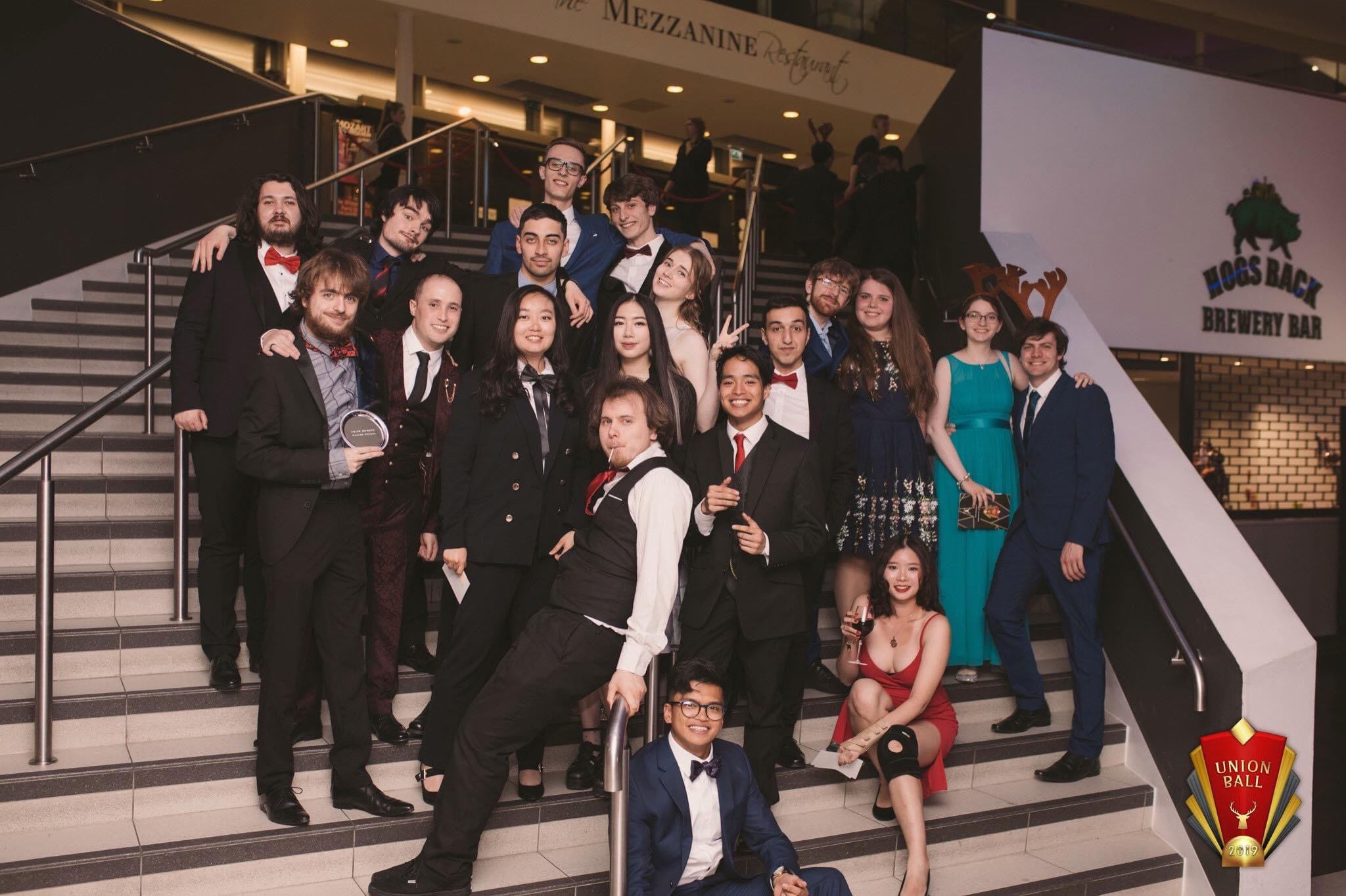 Everybody is welcome at SAMsoc!
What we do
Regular Sessions
Every Wednesday at 6pm we meet at LTG to watch anime. At the start of term, we vote on which shows we would like to watch and throughout the semester we watch two short core shows and one long core. We also have a break in the middle of the session so we can grab food and play games together! Favourites from last year include Kahoot quizzes, 'Just a Minute!', controversial debates and drawing challenges. These games, whilst being very fun to play, also provide a good opportunity to bond with the other members, something we strongly encourage here at SAMsoc.
Social Sessions
Although we are an anime and manga society, we are also so much more! At the weekends, we host a wide range of events, which include:
Karaoke evenings
Games nights
Film seshes
Collaborations with other societies (e.g. Dodgeball, Japanese society, and the video games society- just to name a few!)
Bake sales
Charity concerts
Naruto running around campus (for charity)
Quiz nights
Collaborations with other university anime societies
Online social events
We are excited to bring back our favourite events this year, as well as adding some new ones to the mix! Follow our social media pages to keep up to date with our events, and make sure to join our Discord (the link will become available after you sign up on the union website).