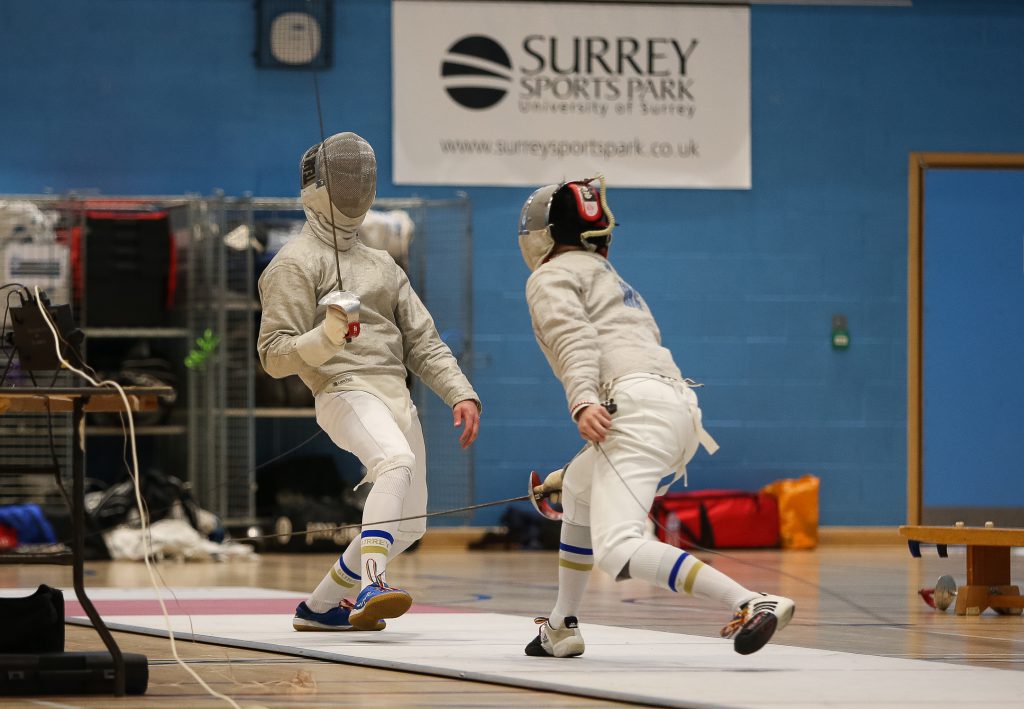 WELCOME to the University of Surrey Fencing Website.
We welcome everyone to come along and join our fencing club. Whether you are a complete beginner and want to give something new a try, or an experienced fencer with several years of experience under your belt, we invite you to join us at training.
Fencing has the reputation of being an expensive sport, (which is sometimes true) but we own and lend all the necessary equipment for each session as part of the sign-up fee. However, if you have your own kit, we have the space to store it safely at the sports park.
Our sessions generally consist of a warmup game, footwork, teaching and then free fencing.
We aren't just a sports club; so all our members can get to know each other outside of the club and enjoy themselves.
You'll find us at the Freshers Fair or during Active Freshers. Come along to meet us or ask any questions. We are also available online to answer questions throughout the year.
We look forward to talking to you all.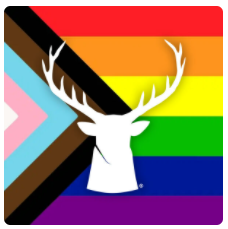 ---
Fencing Sessions:
Tuesday 18:00 – 19:45 – Arena A Surrey Sports Park
Sunday 19:30 – 22:00 – Arena B Surrey Sports Park
---
Memberships:
Beginner's Membership (Up to 3 years fencing experience) – £40
Experienced Membership (Over 3 years fencing experience) – £50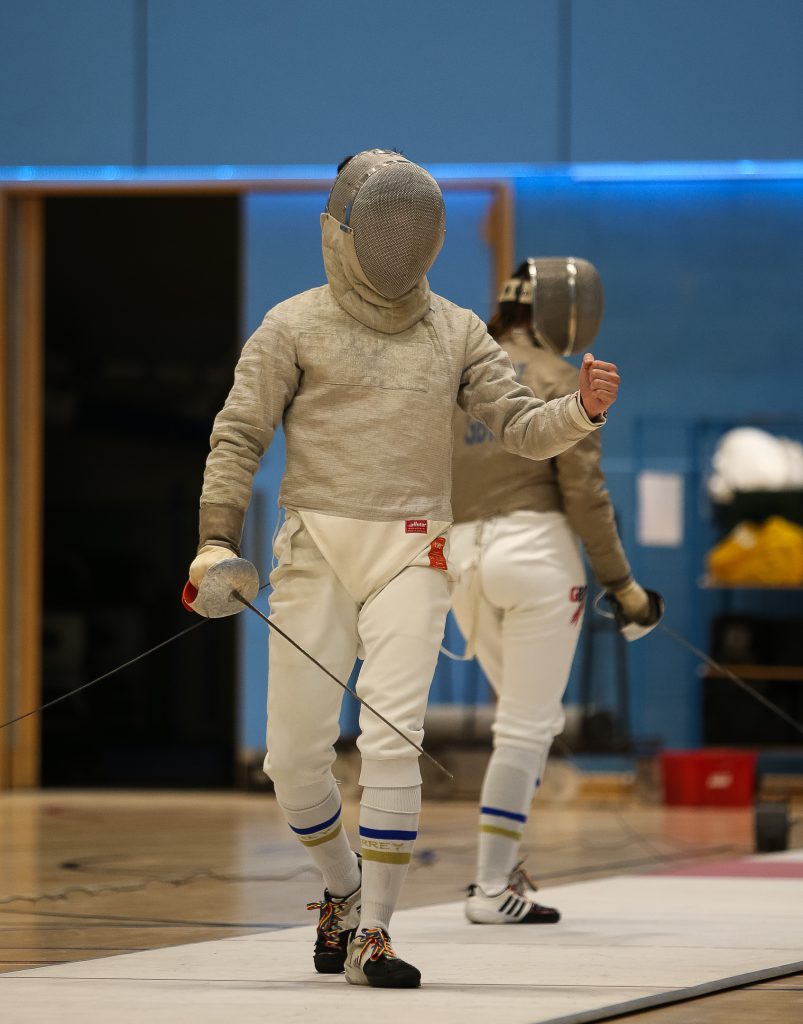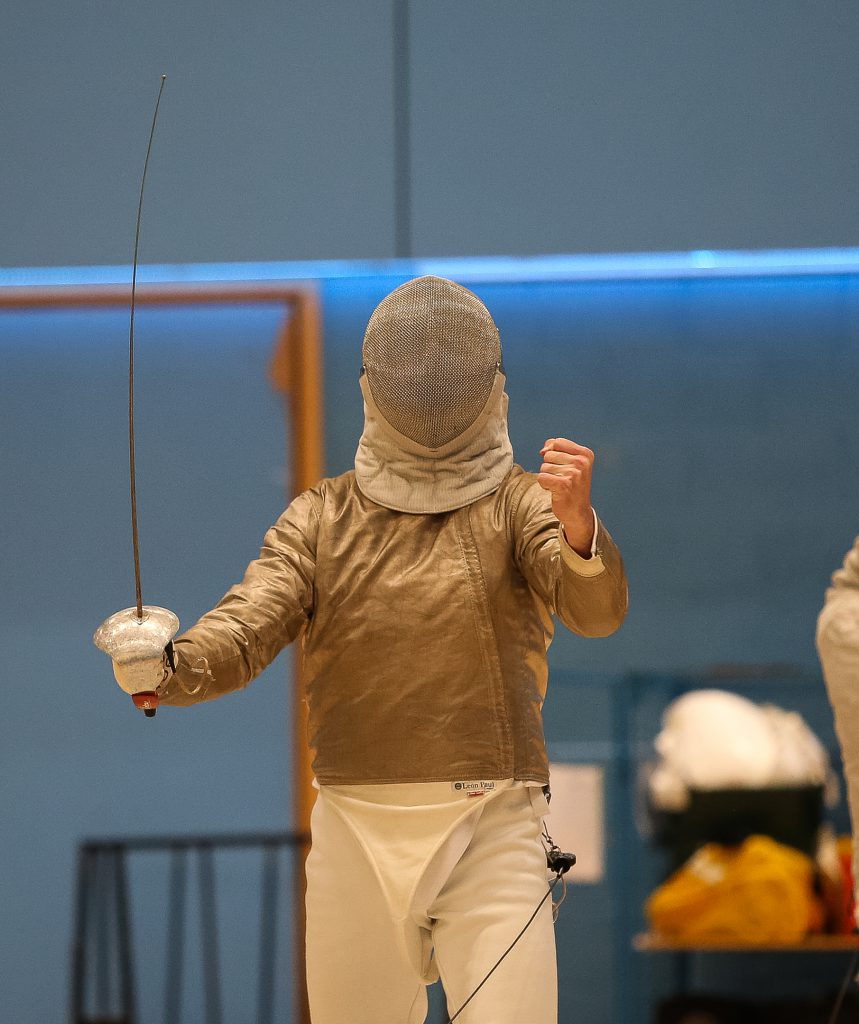 ---
Want to know a bit more about the sport?
These two videos will explain the history, the rules and the different weapons in fencing.
---