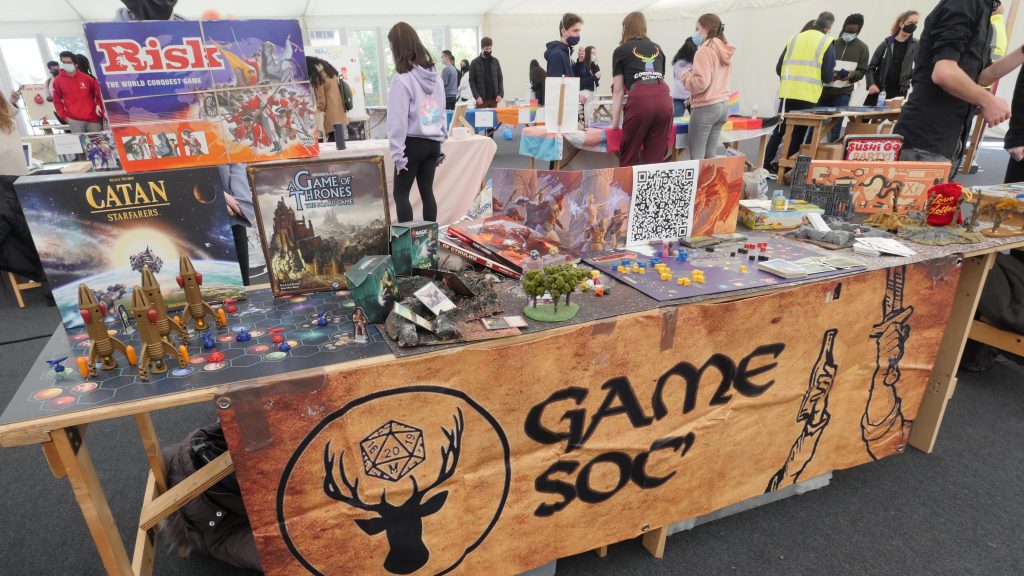 Sessions:
Wednesday : 18:00 – 22:00
Sunday : 17:00 – 22:00
Room Bookings vary – check Instagram or Discord
What Activities do we Run?
Board Gaming Sessions
We run board game sessions for a few hours every Wednesday and Sunday, where our members can meet and play board games from our library.
Warhammer
During our weekly sessions, we run Warhammer 40k games for anyone who shows up. These can be for any level of player!
Magic The Gathering and Other TCGs
During our weekly sessions, the space is open for for people to play trading card games. This generally focuses on Magic the Gathering; typically Commander and occasionally drafts. However, the space is open for other trading card games. See FAQ for more info regarding drafts.
Dungeons & Dragons and Other TTRPGs
We help organise D&D taster sessions, which can result in longer running D&D groups. Our rooms are always open to DnD groups, and we are even willing to book rooms for groups wanting to play in person. We are always on the lookout for aspiring DMs and interested players! If you're interested in playing other TTRPGs, feel free to reach out and we can try and help you find a group.