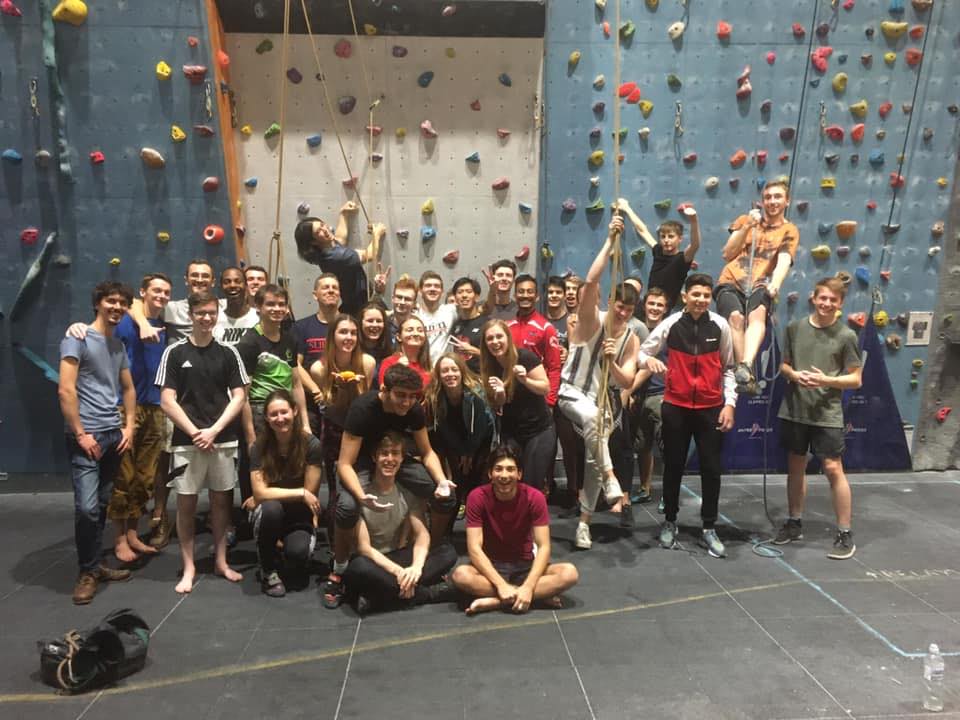 We are the University of Surrey Mountaineering group part of Team Surrey. Mountaineering includes indoor and outdoor climbing as well as hiking. This club is open for everyone whether they are new and have never climbed before or experienced and would love to join our bouldering team.
About Us
Our main activity is indoor climbing at Surrey Summit, we also do trips to other indoor climbing centres as well as outdoor trips and hiking trips, click here to find out more. We also run a variety of socials throughout the year including drinking and non-drinking events. We are a Team Surrey sport that takes part in competitions with other universities and takes part in varsity at the end of the year
Training Times
USMC Members:
To be confirmed later
Additional Boulder Team training times:
To be confirmed later
FAQ
I've Never climbed before is that a problem?
NO! We are a beginner friendly club and are open to all types of abilities and year groups.
Do you socialize outside of climbing
YES! we are a very sociable club and do many socials throughout the year and you will find that a lot of us live together in our 2nd or 3rd year
Where about do you climb?
We mainly climb at Surrey Summit at SSP however we also do day trips to other climbing walls including Blue Spider (formerly Craggy Island) and White Spider
Is this a mixed club?
YES! this is a mixed club for all genders and welcomes everyone
I'm in my final year is that a problem?
NO! we have a lot of final year students who join us in their last year and most of whom have never climbed before