Welcome to the University of Surrey Gymnastics Club
---
About Us
---
We are the University of Surrey's Gymnastics Club. As a club, we offer both a space to compete against other gymnasts and a space to learn this awesome sport!

As a team, we have a mixed range of abilities, with some having competed at national levels and others who have just started and want to progress their skills.

Although gymnastics is classed as an individual sport, we train together as a team and love to put on fun events outside the gym like barbeques, ice skating and bar crawls.

We would love for you to come and join us this academic year!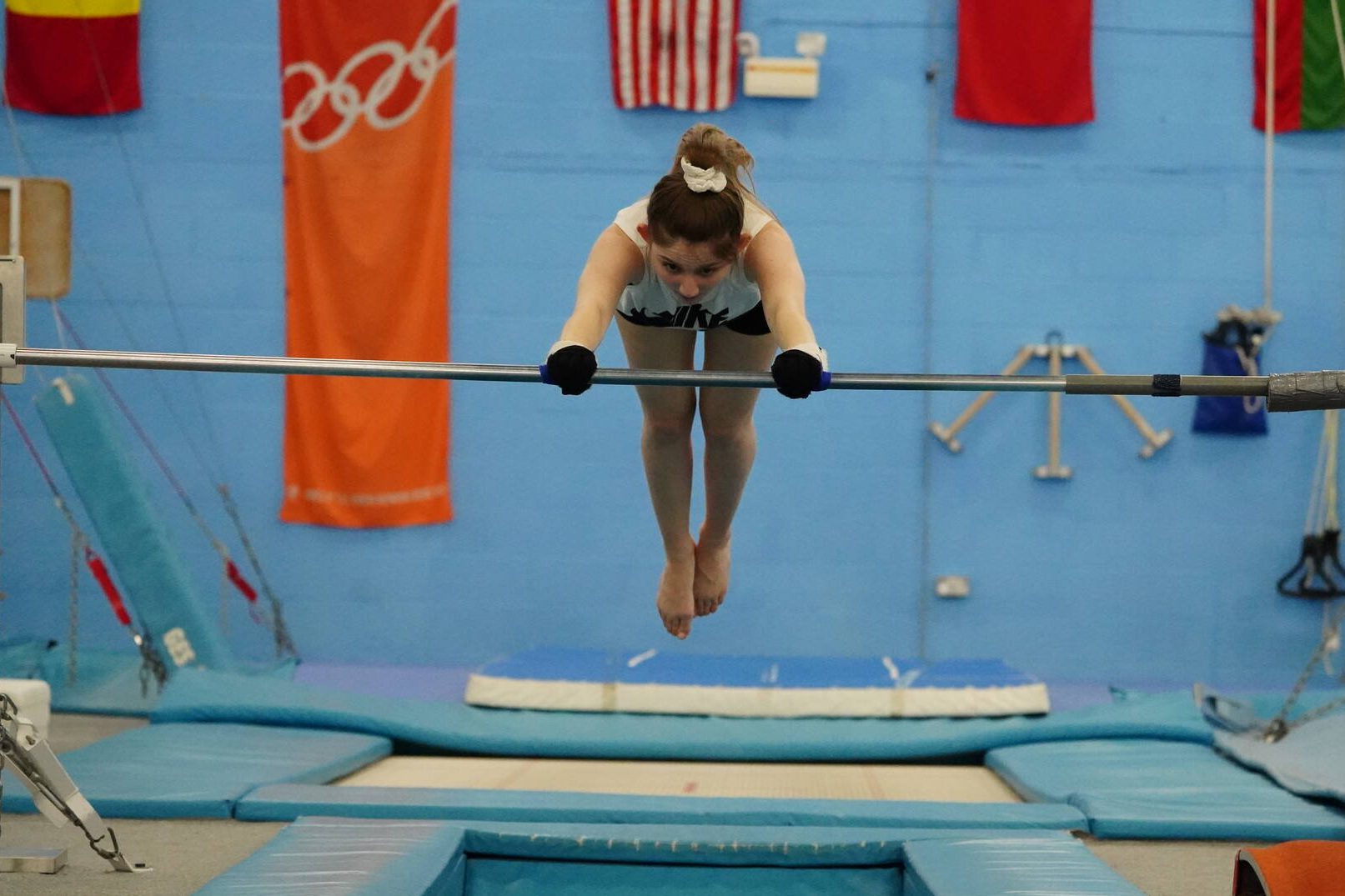 ---
If you have any questions feel free to email us at: ussu.gymnastics@surrey.ac.uk or click the Contact Us button below!

Quick Information
---
Where Can I Buy Membership?
Frequently Asked Questions
I've never done gymnastics before, can I start?
Absolutely, it is never too late to start gymnastics! We train with experienced coaches who will help build up your abilities and bring out the best in you!
Can I compete?
Yes! We take part in both BUCS and University Gymnastic Cup (UGC). Both leagues have competition levels suitable for everyone (even beginners!), from Novice to Elite.
What should I wear and bring to the sessions?
You can wear whatever you feel comfortable training in. We would recommend shorts or leggings and t-shirts or vests. You are also free to bring any equipment you need to train on certain apparatus, like handguards or parallettes. Make sure you bring a water bottle so you stay hydrated!
Who can join the Gymnastics Club?
Anyone! We accept everyone into our training, regardless of gender, race, ability etc! We are a very inclusive club and hope to make a welcoming environment for all! If you are unsure at all, drop us an email!
---