Welcome to IceSoc!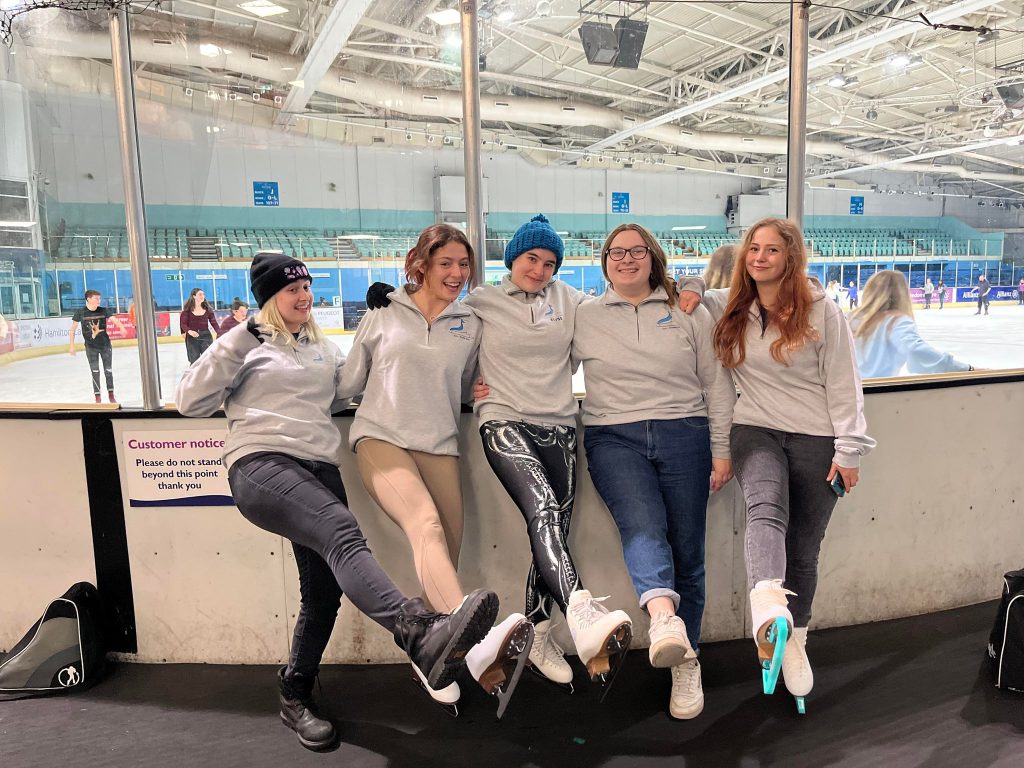 ---
About Us
The Ice Skating Society was started in the year 2016/17 by its founding president Laura Giussani. We are a society with students from many different courses with a shared interest in having fun on the ice. The committee and society members are made of passionate to curious, and skilled to beginner skaters. Our events cater to all groups, so no matter your experience with the ice (even if you've never been on it!), come join us for a year filled with fun. Everyone is welcome!
The Committee 23/24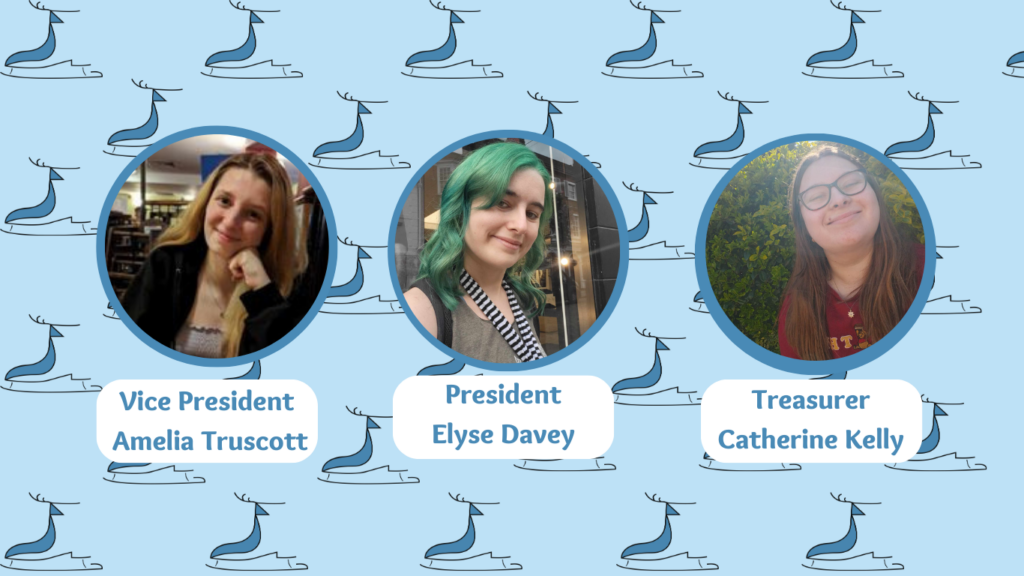 What We Offer
The society organises weekly commitment-free skate sessions, where our members can come and get to know each other, skate together, and socialise. We are also continuously building our relationship with Spectrum Ice Rink in order to offer and provide affordable weekly group lessons for our members. In addition to our regular skate sessions, the society also holds other events and off-ice socials such as movie nights and bar crawls.
More details will soon be provided in our Events page!
How to Join
Our membership fee is free!
Membership allows you to attend our events. This is acquired via the Students Union website.
Keep up to date on our events via our social media pages FaceBook and Instagram. If you'd like to contact us you can message us through our social media.
You can also contact our email at ussu.iceskating@surrey.ac.uk or click the button below!
---