Welcome to the University of Surrey Hockey Club, one of Surrey's largest and most active clubs. Join us and we guarantee you won't regret it!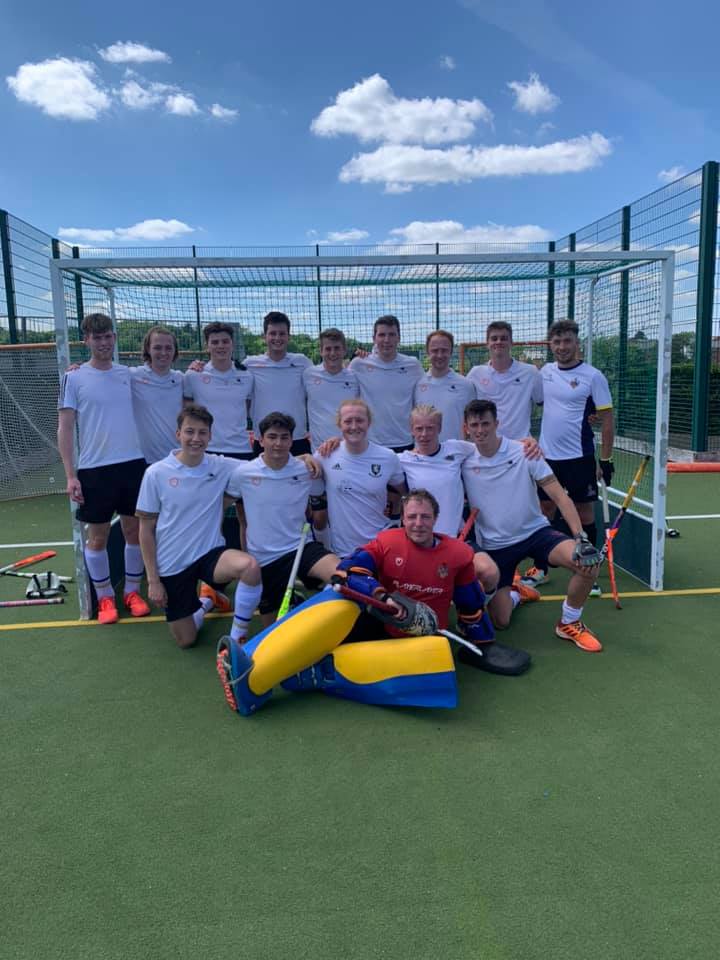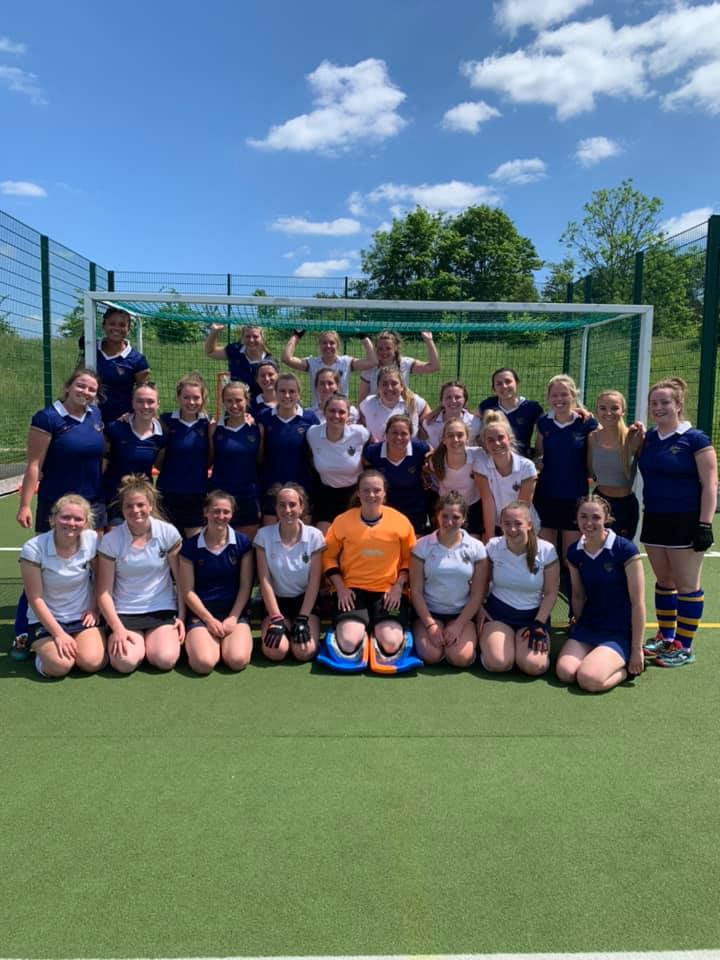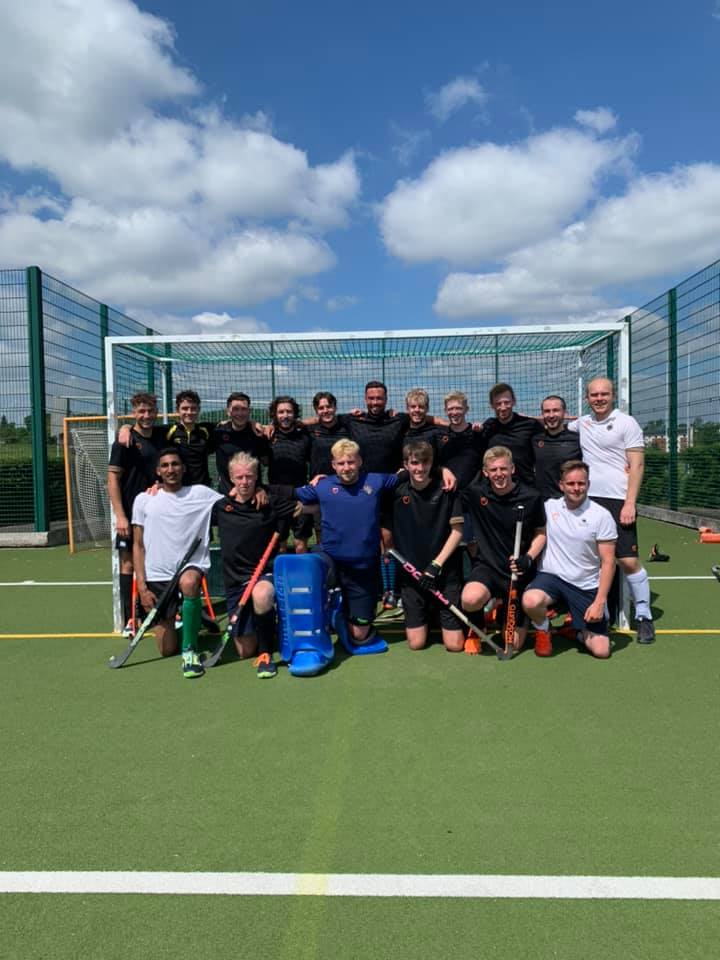 A Message From Our Chairs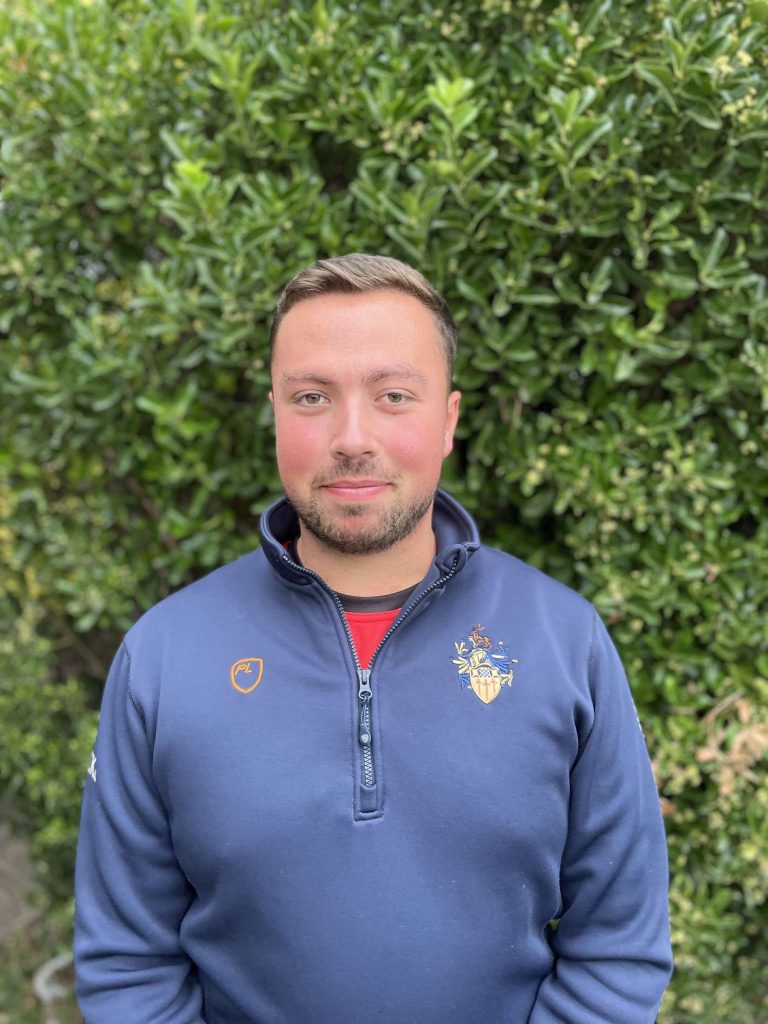 We are the University of Surrey Hockey Club and are currently one of the largest clubs at the University. We provide a welcoming and diverse environment where competition, socials and *OCOL thrive. (*One Club One Love). We have five BUCs teams, consisting of 3 Ladies teams and 2 Men's teams, as well as a Mixed team, Small sided hockey and charity tournaments. This ensures there is something for everyone to get involved in and all capabilities are catered for. We are so excited for another year of hockey, with pre-season in September and the BUCs league beginning in October as normal. We also plan on running friendlies with neighbouring University clubs in the run up for BUCs beginning, as well as Small Sided for those just beginning hockey or who want to play in a less competitive setting. The UOSHC is strongly associated with Team Surrey Spartans, a Saturday league club based at Surrey Sports Park. We encourage our members to get involved with Spartans as this really gives our players the opportunity to both train and play more matches. Spartans also gives our members the opportunity to play with members of the local community and against different teams. Our BUCs teams benefit greatly from this in both game play and fitness.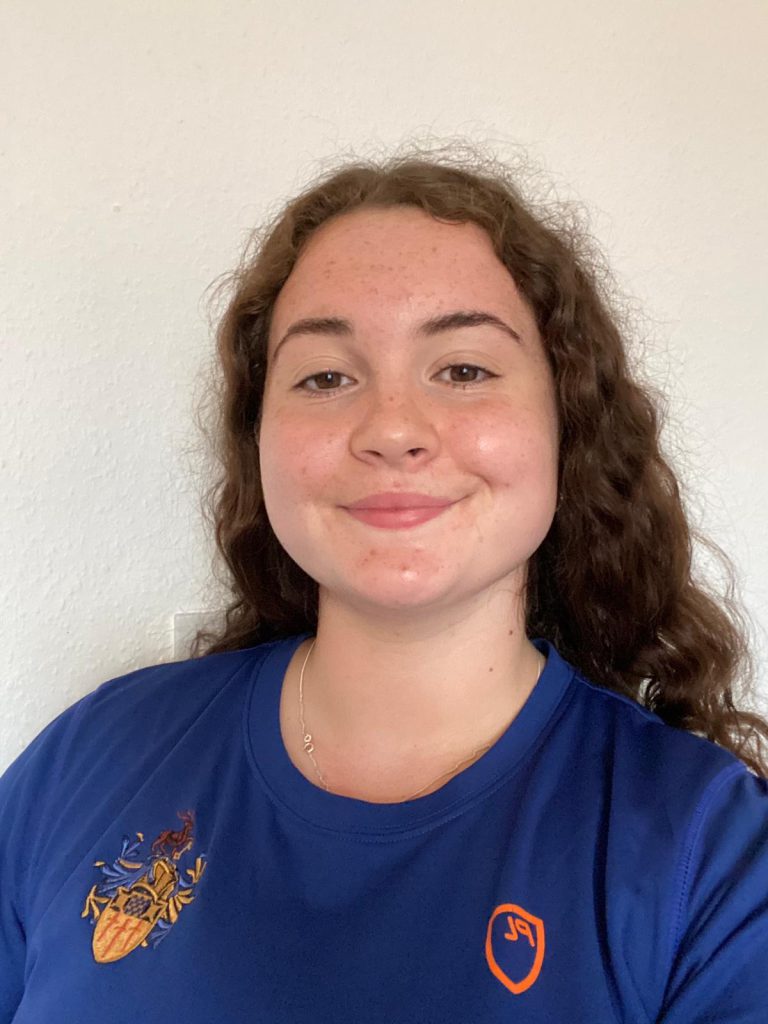 Along with playing hockey, another huge aspect of the club is the social side. Every Wednesday night we have our weekly club social that everyone from all teams can get involved with. The social aspect of the club is an amazing way to make great friends and really find an inclusive family environment at university. As a club we like to try and support charities and the local community and do so by encouraging our members to help out at various different volunteering events and opportunities. In the past our members have also gained great enjoyment and satisfaction in being able to help make a difference. We are so excited to be getting life back to normal this year (whatever normal is) and can't wait to welcome new members as well as old into our club and allow them to get the full UOSHC hockey experience. Throughout preseason and the year we will be contactable at jl01721@surrey.ac.uk or al01171@surrey.ac.uk
Abbie and Jordan
*OCOL- One Club One Love
Affiliations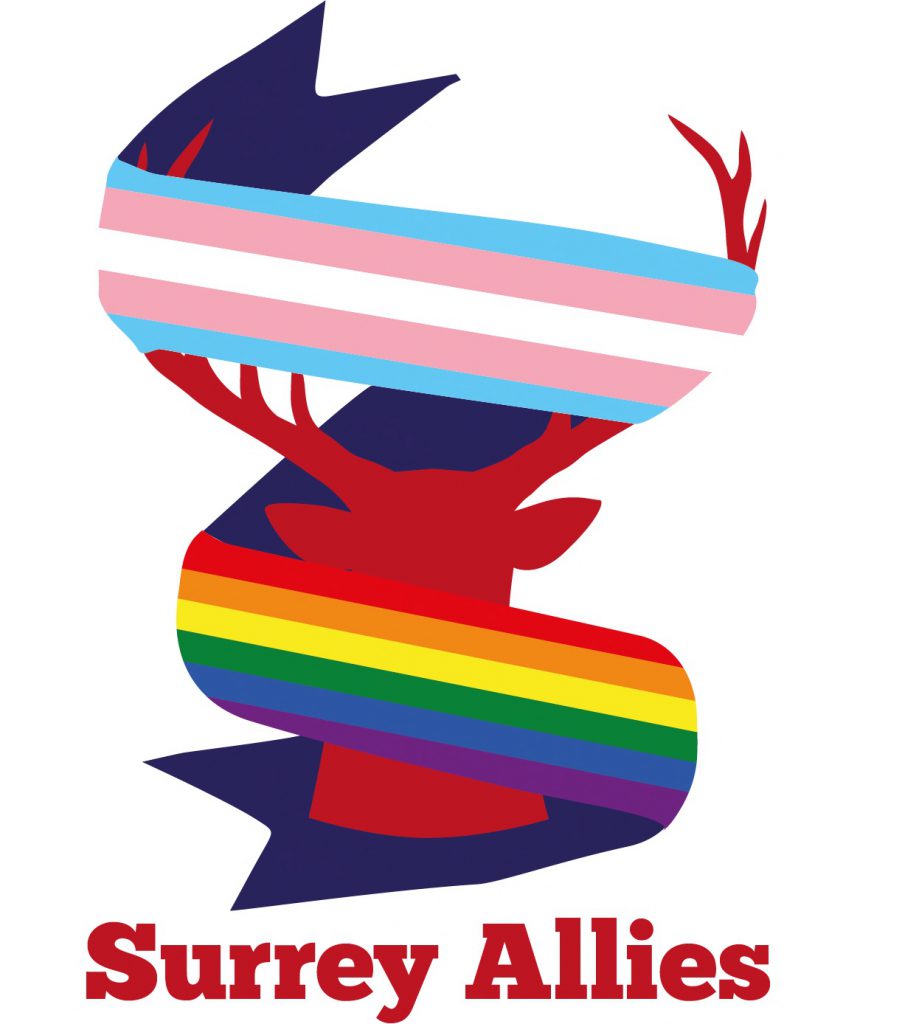 We are proud to be verified Surrey Allies! As a club we are dedicated to creating a safe and comfortable space for all members of the university to enjoy.
Each year we raise money for Stonewall, selling rainbow laces to raise money and awareness for this fantastic cause! We also annually fundraise for Movember and get involved in the USSU campaigns. This year we are looking to expand our volunteering and fundraising efforts more into the local community through supporting foodbanks and more.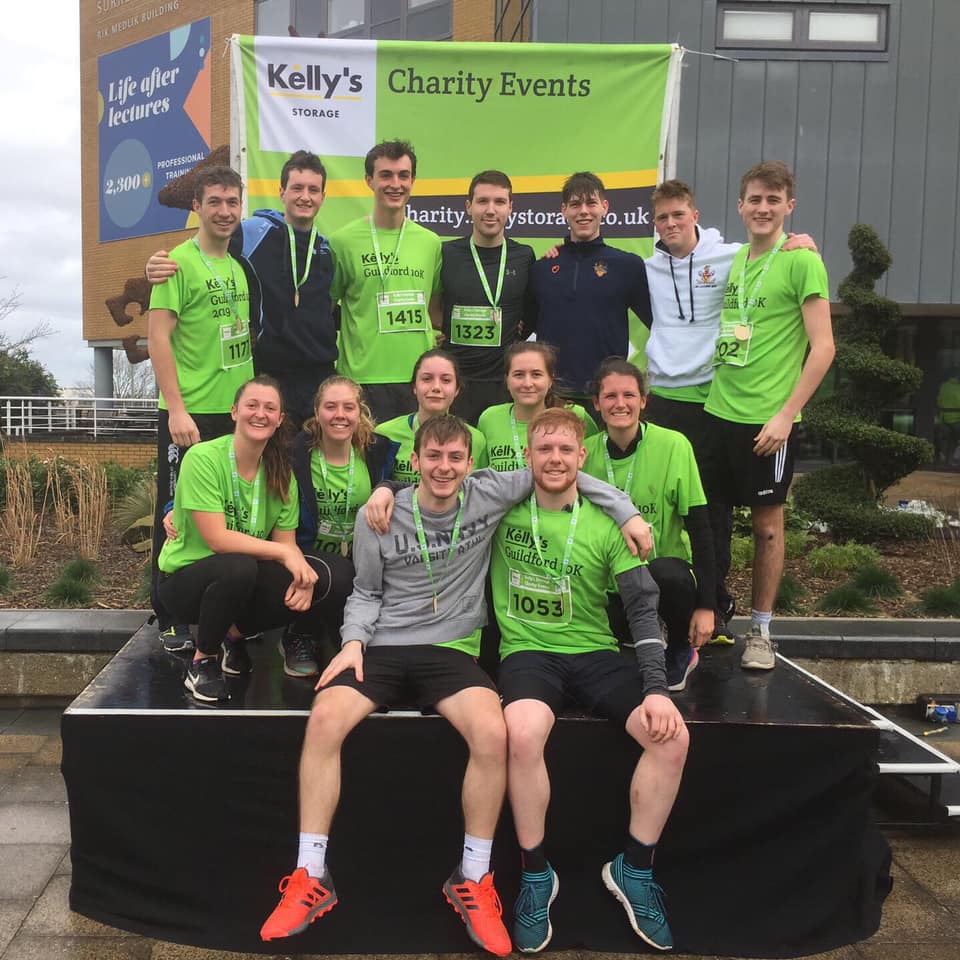 Kelly's 10K, we have participated and volunteered at Kelly's 10k for the last couple of years and can't wait to continue to do so for many years to come! We also volunteer for AAT events such as the Guildford 10k running water stations and route marking.
As a club we provide a huge number of volunteering opportunities for our members. Including umpiring at local Quicksticks tournaments as well as umpiring games for our Saturday league side Team Surrey Spartans.
Please contact us at ussu.hockey@surrey.ac.uk if you have any ideas for volunteering or fundraising opportunities we can get involved in.
Keep up With Us on Social Media
Recent success for Ukraine
Hockey Pledged to complete the USSU Consent Course
UOSHC Men's 1st XI vs Grads Men's 1st XI
Our Charity Shop Social