Nightline is a listening service for students, run by trained student volunteers.
You can call us to talk confidentially about any problem, ask a few questions, or get something off your chest.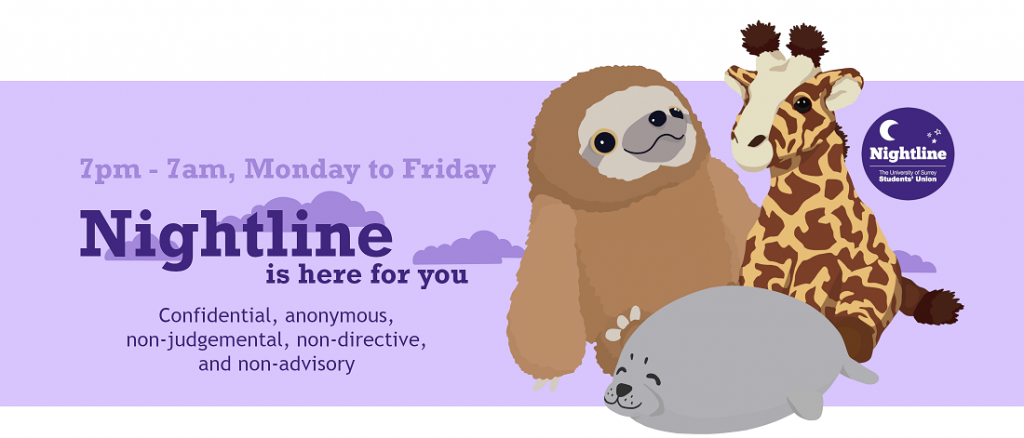 How to contact us
To get in touch, please login here.
Confidentiality
Nightline is confidential and anonymous, so you don't have to tell us anything about yourself, not even your name. The content of the call never leaves Nightline.
There are only 4 situations in which we would have to break confidentiality in line with our policy.
A caller who we believe is attempting suicide gives us their address or location, this is taken as consent to call emergency services.
A caller reports an act or intended act of terrorism; we are bound by law to contact the police.
A caller reports or threatens the immediate or imminent, physical, sexual or emotional abuse of a child.
Nightline receives a court order request for information relating to a call or caller.
What could I contact Nightline About?
You can talk to us about any problem, big or small, in complete confidence. We aren't here to judge or advise you, just to listen and support you through whatever you're going through.
You can contact us about all of these things – or even if you just want to chat!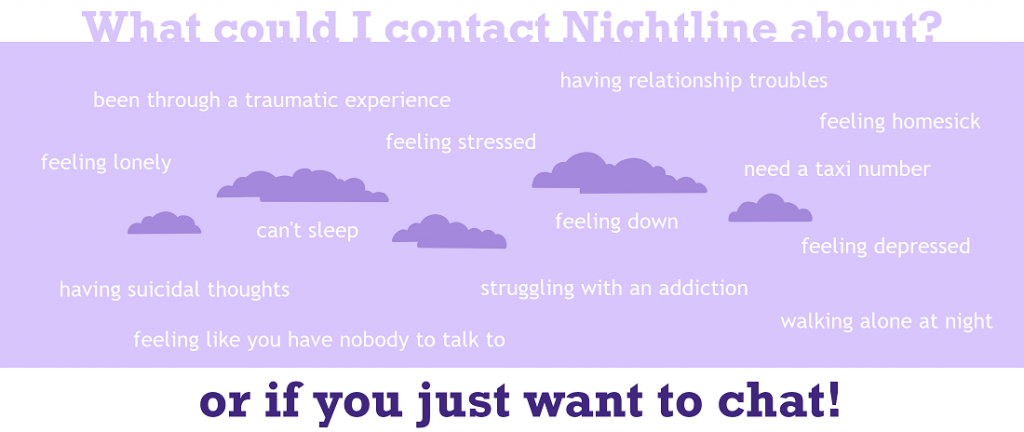 Feedback & Complaints
Please use this form to give any feedback or complaints about Surrey Nightline:
Any feedback given or complaints made about Nightline are taken very seriously.
You can submit the form anonymously or you can leave an email address for us to respond.
We aim to respond to any feedback or complaints within 5 working days.