EARS has a number of events and courses we run throughout the academic year, the details of which can be found on this page. We have something for everyone, whatever your level of experience with electronics. So, take a look and, if you have any questions, get in touch!
Events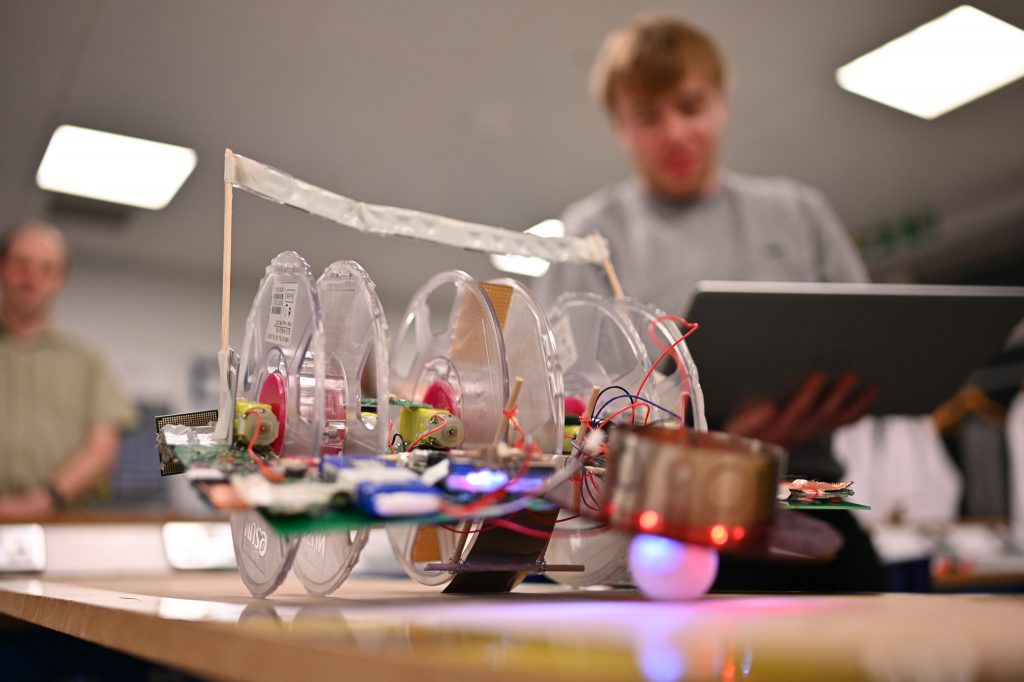 ScraphEEp Challenge
An annual event, where we challenge you to build a robot or some other electronic contraption in the space of a single day. Compete with others and complete the task!
Social Events
We occasionally do some evenings out to Wates House where members can get to know each other and have a chance to discuss the projects they have been working on.
We also gather feedback and ideas for events from members!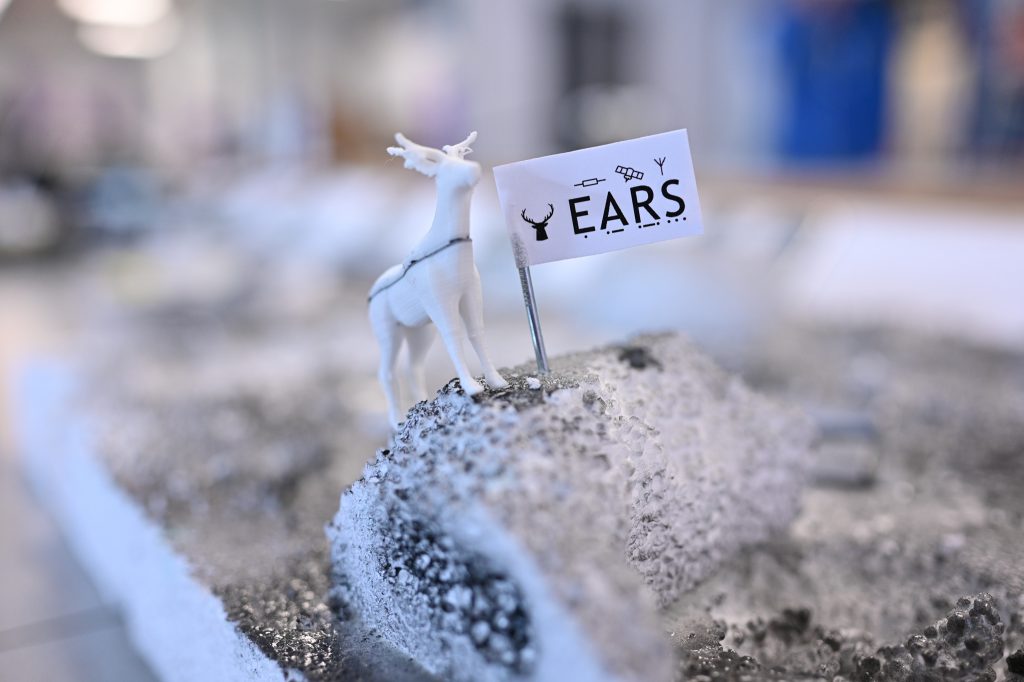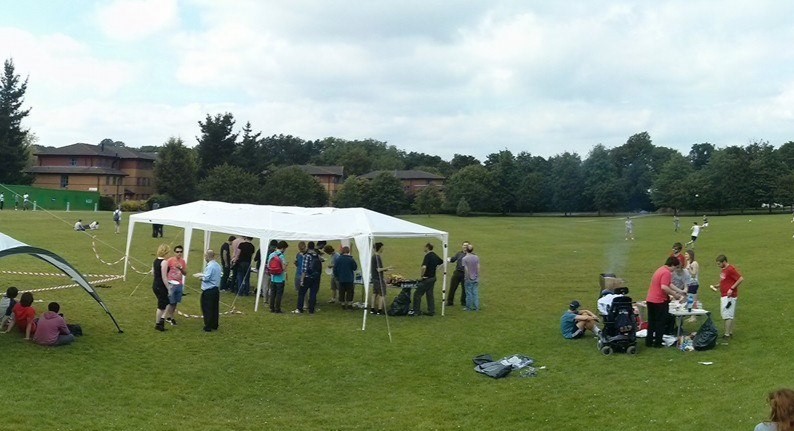 BBQ
Celebrate the end of the year with EARS!
Every year, we hold a Summer BBQ on behalf of the EEE Department. Typically this is by the lake, and is a relaxing afternoon on the last day of term before exams.
All EARS and EEE members are welcome!
More details will be published as we approach the end of the year.
National Student Space Conference
The annual two-day National Student Space Conference (NSSC) takes place in March, and is the premier event for students interested in space. It's an opportunity to meet with academics and professionals from across the country to network, share knowledge, and discuss the challenges within the space sector.
It generally features talks by leading space science and industry figures, a careers fair, and opportunities to take part in discussions and networking. Past speakers include the CEO of the UK Space Agency, ESA's Director of Human Spaceflight and Robotic Exploration, and astronauts Paolo Nespoli and Tim Peake.
More information can be found on the UKSEDS website.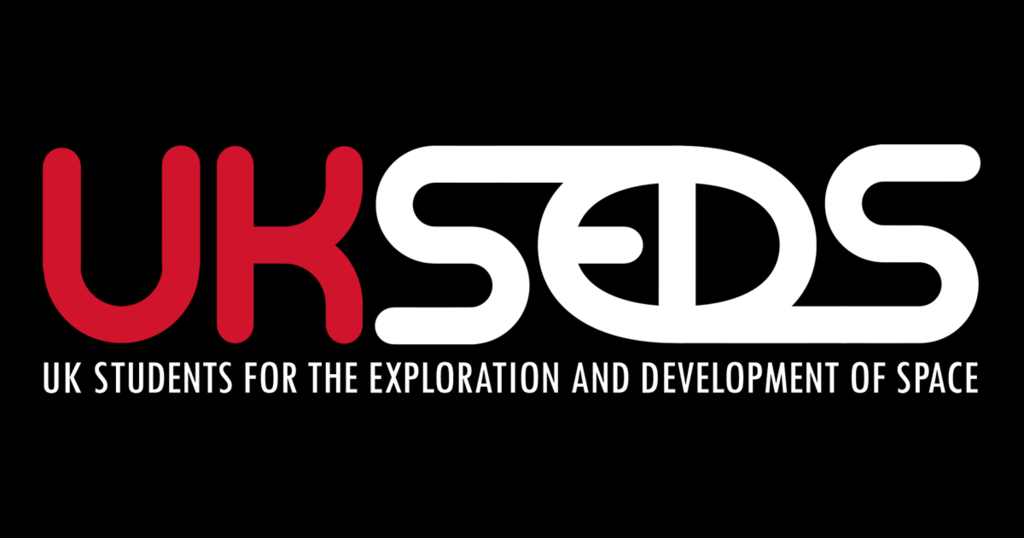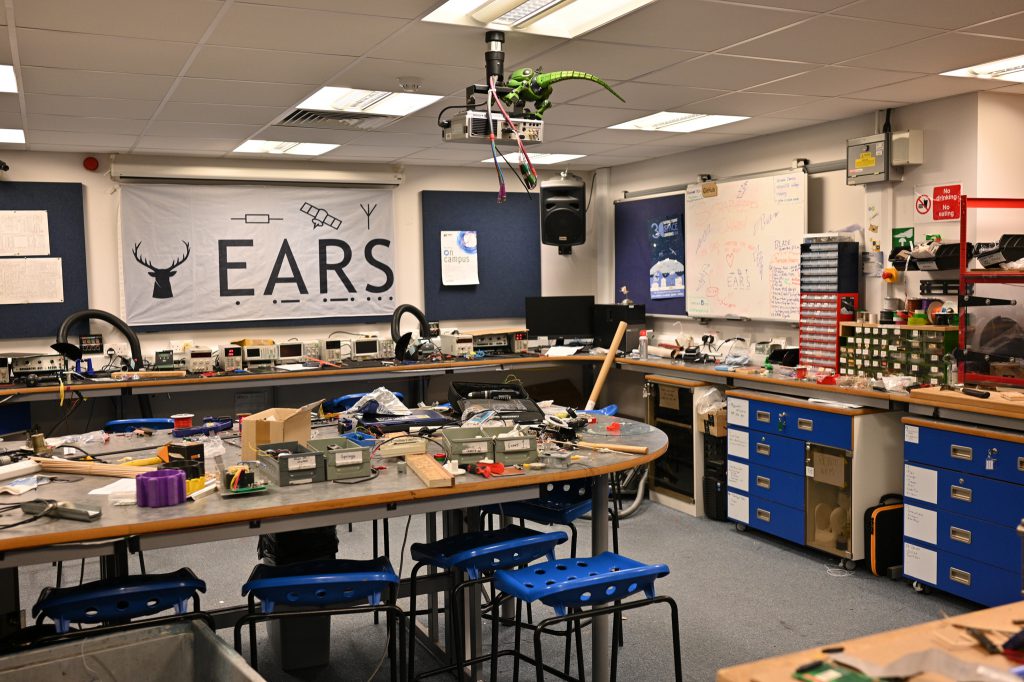 AGM
The Annual General Meeting (AGM) is a yearly meeting each society holds to review the year's activities and elect a committee for the next academic year.
Being on the EARS committee is a great experience, so do come along to the AGM and run for a position. It's really important that we get as many members as possible to attend the AGM, so the society can get even better for the next year.
It's usually held near the end of the academic year. We'll publish the exact date and location nearer the time.
The AGM is open to all members and there are usually some refreshments available for everyone