The Makerspace is our most well-equipped facility, located in 18AB04 (fourth floor of AB, just inside the EE undergraduate labs by the AA/AB stairwell). It is open to all EARS members via swipe card access upon completion of health and safety training.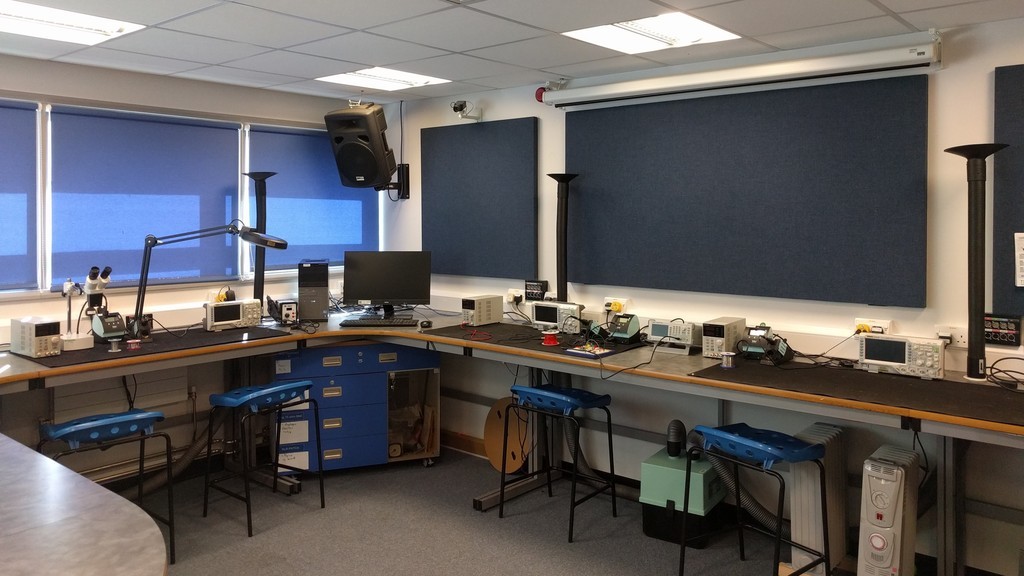 Electronics
As a modern electronics lab, the Makerspace contains all the equipment you might need for your projects. This includes (but is by no means limited to): 4-channel digital oscilloscopes, digital function generators, programmable power supplies, microcontroller programmers, and soldering stations.
We also keep a stock of common components (resistors, capacitors, transistors etc.) which are there for use by our members. All equipment is covered by the £10 joining fee.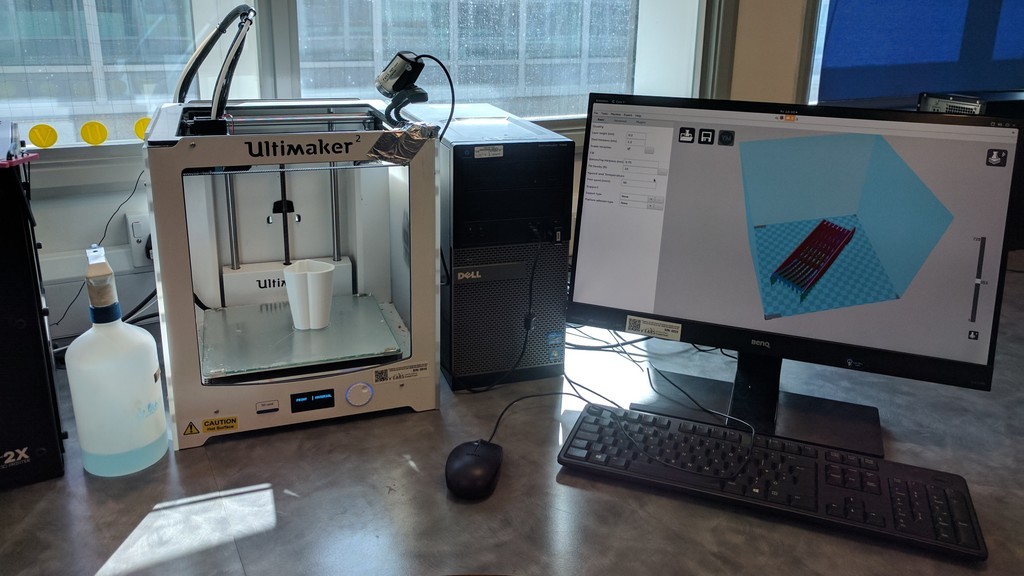 3D Printing
EARS has a 3D printer and a good stock of printer filament, in a range of colours. The printer is a key part of many society and personal projects, and is available for members, once they've been trained on its operation and maintenance.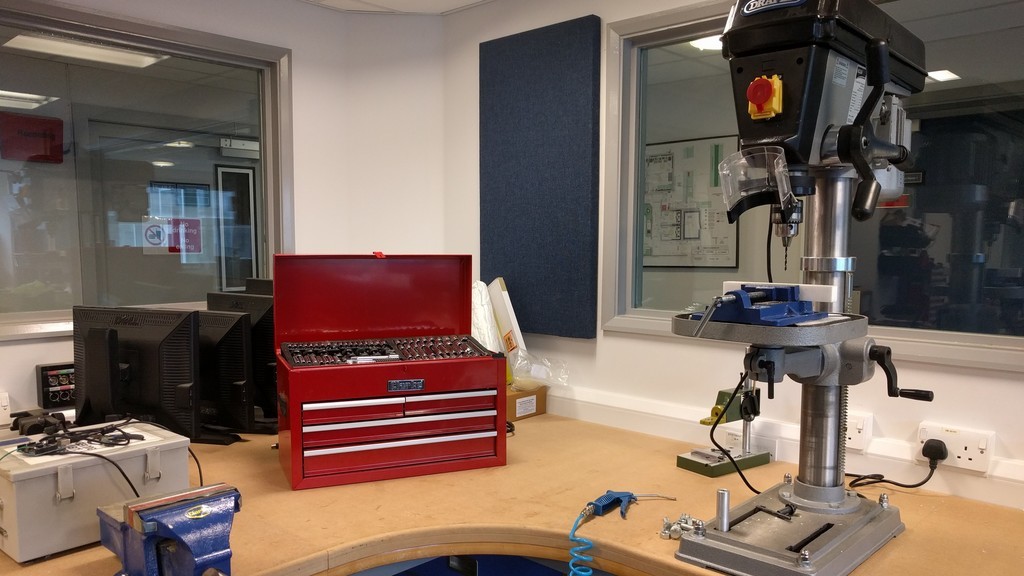 Fabrication
An area of the Makerspace is set up for fabrication, as many projects will have a mechanical aspect to them. We have a range of hand and machine tool available to our members, including saws, drills, files, and screwdrivers.