Find out more about our main events celebrating you as a member of the Surrey community.
---
Colours Ball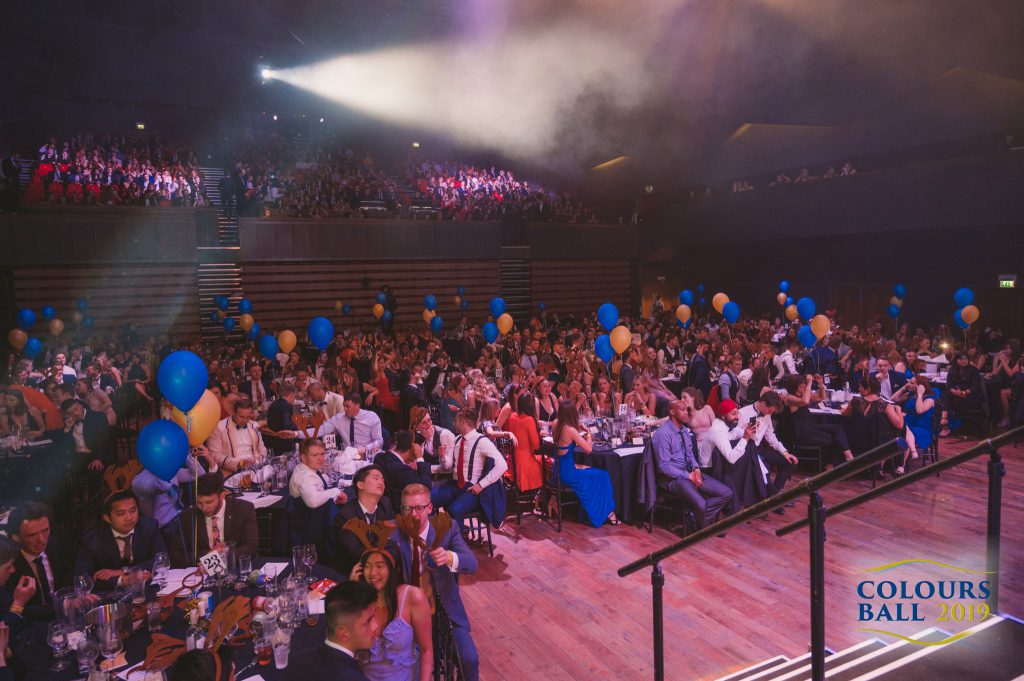 Every year, Team Surrey's Sports Clubs get together to celebrate the #blueandgold with a huge ceremony! This is one night you'll be sure to remember.
Union Ball will take place at GLive towards the end of the 2nd Semester.
Check out the criteria for the awards below!
FreeFest
An annual public event in the late Spring , a weekend down at our Stag Hill Campus Lake with entertainment for our students and local residents alike. Saturday hosts an array of local and student musical talent and on Sunday a massive lineup of back-to-back outdoor films to escape the day-to-day pressures of university life. Best of all, it is entirely free!
Here is a clip of a previous year's event!
Freshers' Week
A week jam-packed full of events to help you celebrate the start of the academic year and the beginning of your time here at Surrey. With 8 club nights, events across our many venues, give it a go sessions for sport and many socialising opportunities, there is no better way to get to know our Surrey family.
The line up for 2023 is below!
Grad Ball
Grad Ball is the final event of the calendar and do we ever save the best for last! An almost 12 hour extravaganza with fun fair rides, free food, two venues, karaoke, multiple acts through the night, casino stalls and more! Don't believe us, watch our video from 2023 below!
One World Week
One World Week is our annual celebration of culture! At Surrey, we have a diverse community which encompasses many nationalities. At the heart of One World Week are our incredible students and societies, who bring you a whole host of exciting stuff to celebrate and educate on their traditions, heritage and culture. Keep reading to find out more about the events planned for One World Week 2023!
One World Week Exhibition

This is where we celebrate Surrey's diverse faiths, cultures and sub-cultures, through food, cultural wear and education.

One World Gala

This is an extravaganza of performances hosted at G Live from our cultural societies showcasing a range of traditional and contemporary music and dance to students, staff and the local community. With elaborate choreography and stunning costumes, this event is a dazzling spectacle.
Strictly Come Surrey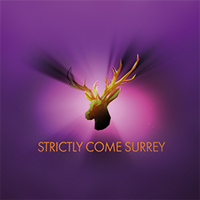 Strictly Come Surrey will return 21 April 2024!
Strictly Come Surrey is a spectacular event run in collaboration with the Students' Union and Ballroom and Latin Dance Club.
Nominations Open – 18 October -15 November 
It is a unique show that brings together university staff and students as celebrity dancers paired up with professional dancers.
We invite you to watch these talented performers show off their smooth moves with all types of dances from Latin to Ballroom. The vibrant atmosphere will keep everyone on their feet as the competition heats up with each performance.
The event is judged by a professional panel of members of the Ballroom and Latin Dance Club, Students' Union and GSA. The judges will evaluate the performances of the celebrity dancers and their professional partners, and the winners of the competition will be determined by YOU, and will be awarded eternal glory.
Watch below to see highlights from our show in 2023 –
Union Ball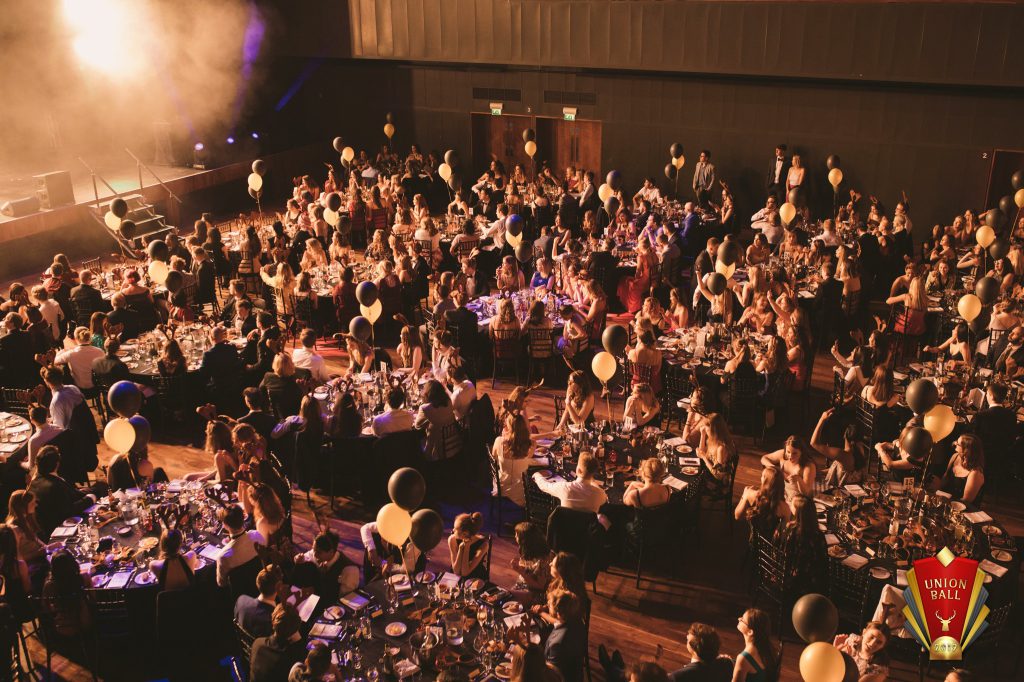 The Union Ball is the most prestigious awards ceremony of the year! Societies and individuals are recognised for their contribution to the Students' Union, student life and the community. This event celebrates and rewards students with a wonderful night of food and music!
Union Ball will take place at GLive towards the end of the 2nd Semester.
Check out the criteria below!
Varsity
The biggest sporting event of the year, where Team Surrey takes on Royal Holloway in an epic showdown.
Varsity is an annual sporting event between the University of Surrey and Royal Holloway. Teams from across both Universities compete in multiple disciplines, to score points. The team with the most points at the end is pronounced the winner for that year. The location of the event alternates each year.
Last years Varsity took place at Surrey Sports Park and following our win, we are now Varsity champions for 11 years in a row! Congratulations Team Surrey!
Video by Jedrek Koh: https://www.instagram.com/kohnobe/?hl=en