As you hopefully know, a Course Rep is an elected student who volunteers to gather student feedback and voice it to the University. You provide a way for students to communicate their diverse range of opinions and experiences to the staff who deliver their courses, and to make change happen.
Course Reps have three responsibilities:
Research student opinion – Reps will encourage all students on their course to engage in discussions about their academic experiences, and promote the opportunity to post collective feedback, ideas, and questions using MySurrey Voice discussion boards, whether it is positive or about something that needs changing. This gives the Course Rep and the University a full understanding of student opinion.
Represent students – Reps attend departmental meetings held by the University to give voice to more complex issues requiring collective discussion with staff, along with monitoring and escalating student feedback on MySurrey Voice discussion boards and directly to relevant staff on time-sensitive matters.
Report back – Reps will let students know what has happened as a result of their feedback! This will help students see the value in sharing their opinions with their Rep, through MySurrey Voice discussion boards, and to the University.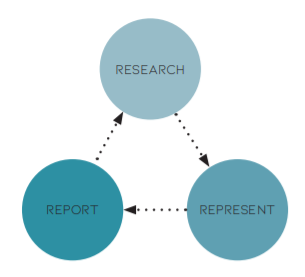 This training will be delivered in three parts, focusing on your three key responsibilities.
Firstly, we'll look at how best to research the opinions of other students.
Next, we'll talk about how to effectively represent your fellow students, and the opportunities you'll have to give voice to student feedback.
Finally, we'll look at the importance of reporting back on your achievements to the students you represent and to us here at the Union.