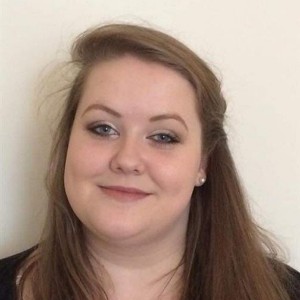 Managing Voice Zone projects including Surrey Decides, Student Equality Network, student-led campaigns and activism, and researching student opinion. Supporting the VP Voice and the Student Voice Coordinator in their roles as part of the Student Voice team and working with the University to ensure the student voice is heard when making key decisions.
Hannah joined Surrey Union in 2017, having previously studied at the University of Exeter for her undergraduate degree. In 2022, Hannah has also completed a Masters in Education and Social Justice from Lancaster University. Whilst at the Union, Hannah has also trained as an Interpersonal Mediator and Mental Health First Aider. Since taking on the role of Student Voice Manager, Hannah has been working on refreshing and streamlining student voice initiatives, introducing new digital tools to the Zone, and working closely with the VP Voice on key projects such as Cost of Living, Speak Week, and equality and social justice work.
3 Priorities for the Year
To support the VP Voice in developing the Student Equality Network.
Introducing a new "Influence Your Union" feature on the website.

Increase support for student activism.
3 Interesting Facts:
I have a kitten called Poppy who loves to chew everything.
I've sung in a choir in front of a crowd of 10,000 people.
I enjoy writing and would love to write a book one day!