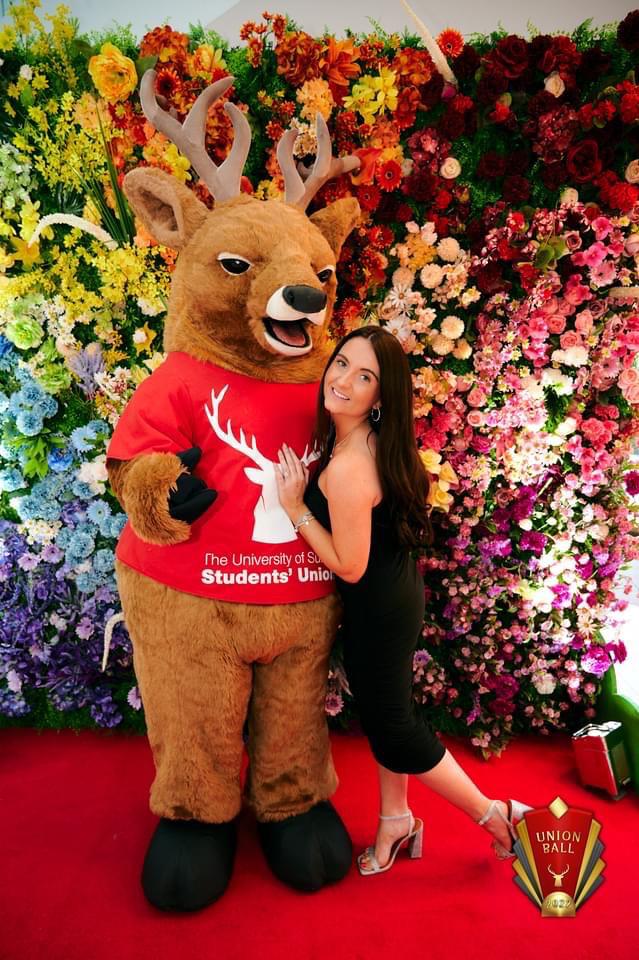 My role as Student Activities Manager is to oversee all on campus Activity, from Clubs and Societies to trips and weekly yoga classes. A large part of my role is also helping increase student employability through the extra curricular activities the Students Union has to offer.
I've been working at the Union for just over six years now, I started in the role as Activities Coordinator and was promoted in 2021 to Activities Manager. I have a passion for ensuring students get the most out of their time at University and get involved in as much as they possibly can!
3 Priorities for the Year
Support my sabbatical to achieve her manifesto points.
Grow on the EmployableMe campaign.

Try and grow the Give it a Go programme to bring more activity to campus.
Interesting Facts:
I'm a Ballroom & Latin Dancer – began dancing when I was 3 years old