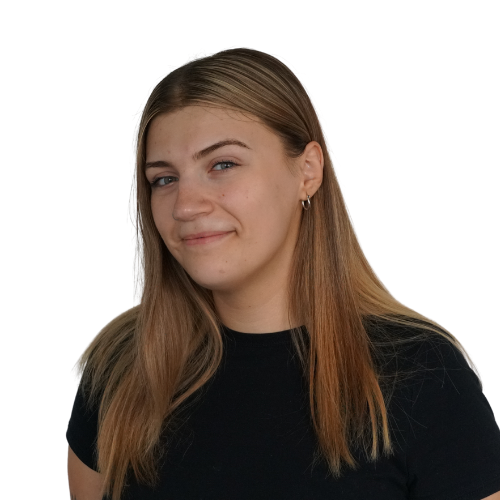 My role as Student Voice Coordinator is to support and coordinate both the Course Rep and Head Rep programme. I also help with any Voice zone related projects such as Surrey Decides, AGMS/EGMS and The Student Equality Network.
I have been working at the union since summer 2022 and in that time I've worked on piloting the Head Rep scheme, Surrey Decides, The Cost of Living Campaign, Neurodiversity Week, LGBT+ History Week and Speak Week.
3 Priorities for the Year
Working on the Student Equality Network.
Improving the Head Rep scheme.

Supporting the VP Voice to Run our next Speak Week Campaign.
3 Interesting Facts:
I haven't eaten meat in over 7 years.
I have volunteered for 5 years for a charity.
I love anything arts or media related and have a arts award, BA in Multimedia Journalism and MA in Broadcast Journalism.