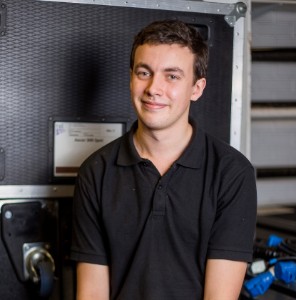 I look after maintenance of the transport fleet as well as help with Union venues operations and Technical Services operations.
Hi I am Sam, I have work at the Surrey Students Union full time for the last 2 years where I have help to put on the event in and out of our venues. As well as some of our larges events off campus. When I have not been doing that I look after the matinees of the transport fleet.
3 Priorities for the Year
Increases the equipment utilisation in Rubix.
Improve the club lighting in the Basement.

Increases the utilisation of the transport fleet.
Interesting Fact:
I have been a Scout Leader for +5 Years