We are driven by elected students and their ideas and opinions. Each of us has the power to change things, and when we band together, our voice is stronger and has a greater impact. We can make Surrey whatever we want it to be.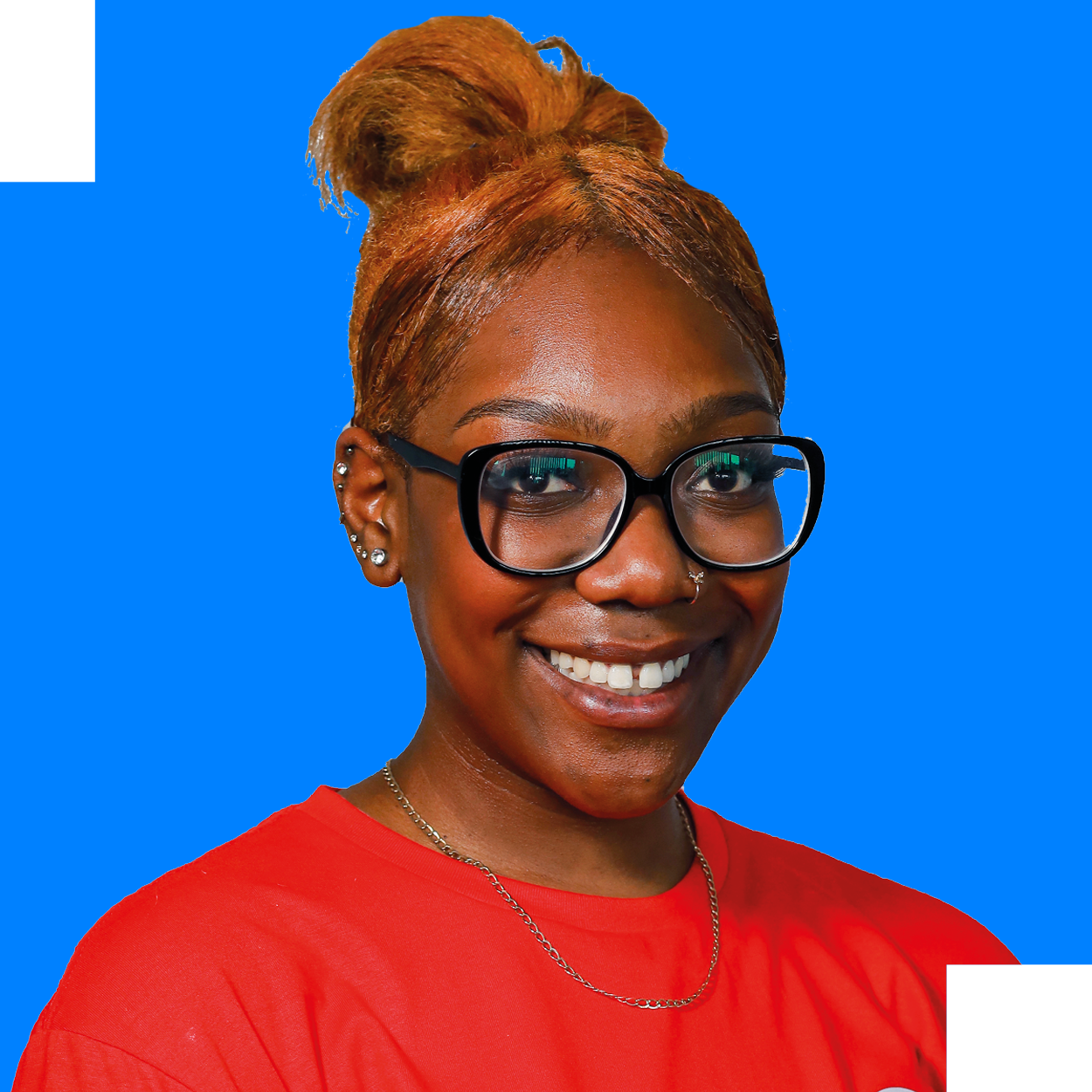 Kiara Kataike
VP Voice
Pronouns: She/Her
I oversee the Voice Zone and I am responsible for keeping democracy at the heart of the Students' Union. I work on student surveys and feedback and support student-led campaigns to make sure that every student has the opportunity for their voices to be heard.
My Surrey journey started in 2019 and includes me being a member of ACS, Woke Society, Hip Hop & Rap Society and a Part-Time Officer on the Voice Zone. I love cooking and baking, my specialities are lasagne and apple crumble.
3 Priorities for the Year
Improving your student life and experience.
Representing your academic interests.

Encouraging student-led democracy.
My Favourite Surrey Students Union Event
Has to be GradBall! It was the same day as my graduation so it was almost a full 24 hours of me celebrating my time at uni. The rides were great, the decor was fantastic and it was just overall amazing atmosphere. Wonderful way to commemorate the end of an era!
If you could give advice to a new student what would it be?
Take charge of your University experience and don't be afraid to speak up on any issues you are facing. There are plenty of student feedback opportunities and also the option to run your own campaign, so if you feel like something needs changing or doing, get in touch with us and we'll be more than happy to help!
Your Part Time Officers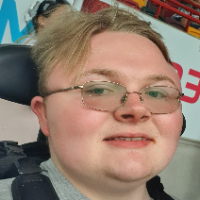 Archie Jones
Part Time Officer – Voice Zone
Pronouns: He/Him
Part of the voice zone, which focuses in on the views and opinions of the students.
3rd year politics student, 20 years of age – from South West London.
3 Priorities for the Year
Accessibility
Student Democracy
Student Voice
My Favourite Surrey Students Union Event
Surrey decides due to its engagement with students
If you had advice to a new student what would it be?
Join Societies
Work on Time Management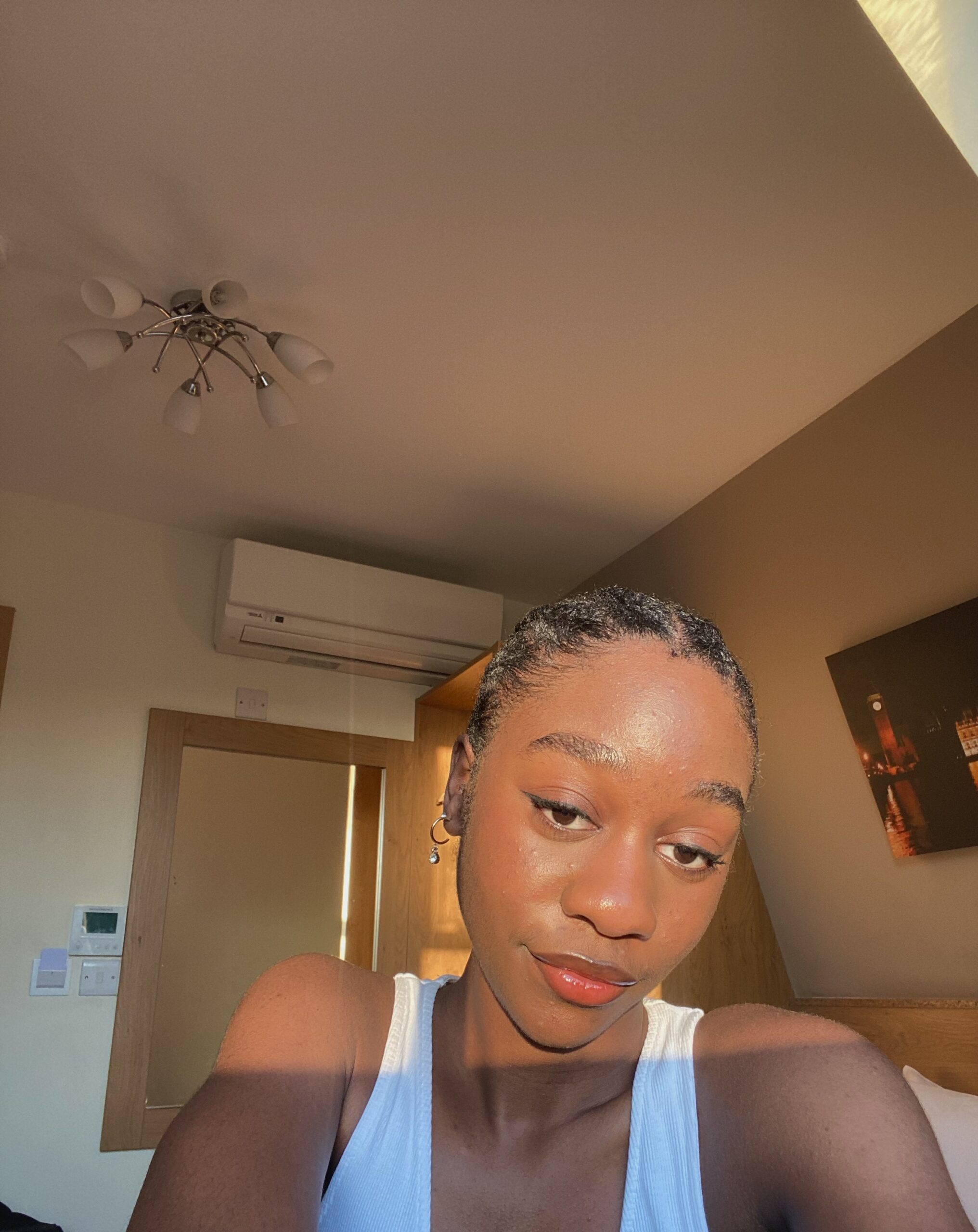 Chelsea Okyere
Part Time Officer – Voice Zone
Pronouns: She/Her
My role in the Voice Zone will be to spotlight student voices through collaborative efforts within my Zone and throughout the Students' Union. I want to not only amplify students' needs, but also make visible improvements so that students feel their voices genuinely matter.
I am a biochemistry student currently on a placement year, and was previously the Vice President of African-Caribbean society. I love travelling, reading and writing and discovered my passion for cooking whilst at university. I enjoy meeting and connecting with new people so please reach out if you have any questions, concerns, or just want to chat.
3 Priorities for the Year
Cost of living
Diversity and inclusion
Student voices
My Favourite Surrey Students Union Event
My favourite SU event was the Sip N Paint collaboration with ACS. It was a truly enjoyable experience that brought students together in such a fun way to celebrate Black History Month.
If you had advice to a new student what would it be?
Take advantage of every part of university life that you can and immerse yourself in every experience. Challenge yourself to try new things and step out of your comfort zone. Starting university can be a daunting experience for anyone, but know that there is support available. Finally, making friends will be much easier than you expect.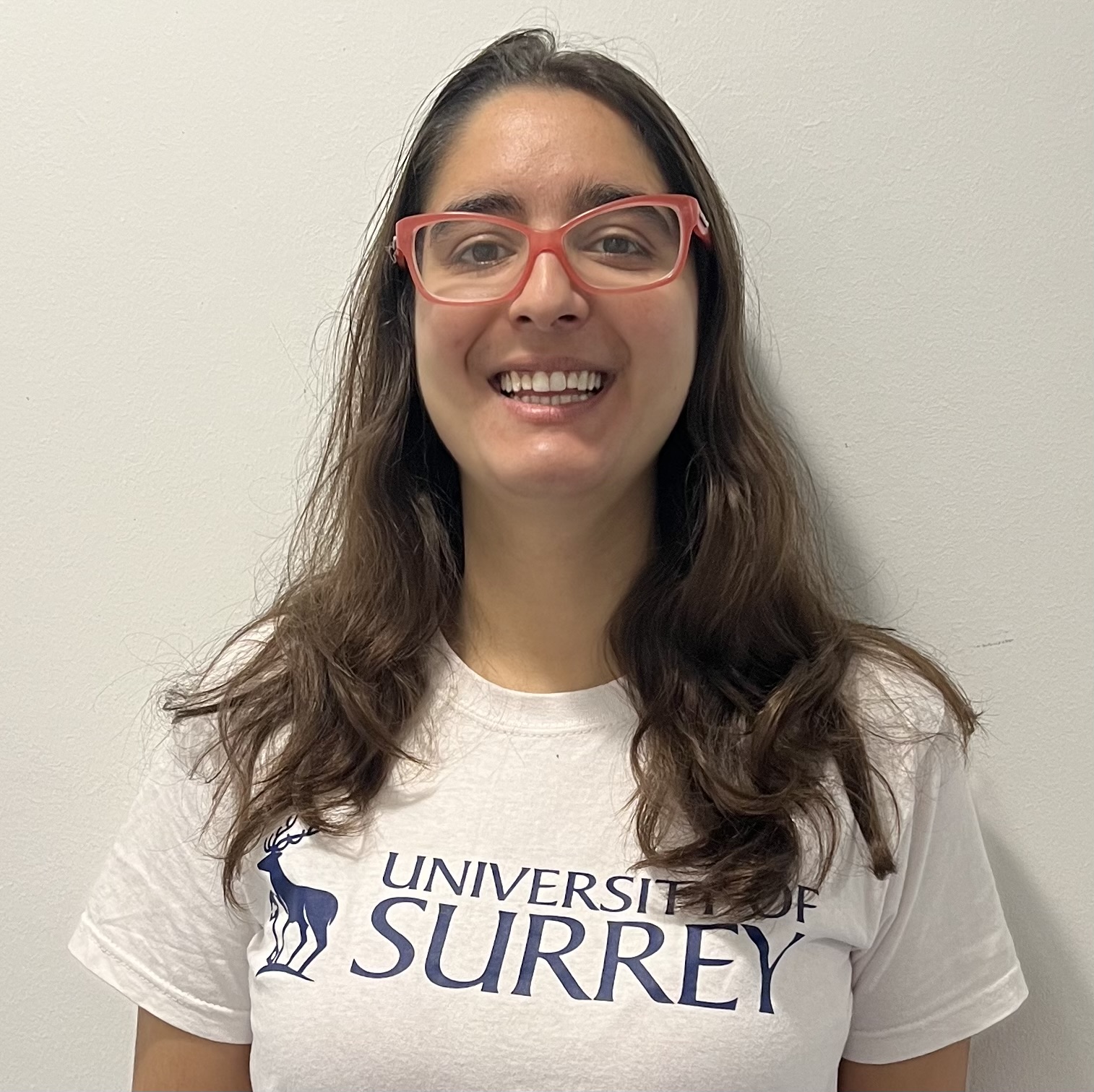 Luana Vasconcelos
Part Time Officer – Voice Zone
Pronouns: She/Her
As a part-time officer in the Voice Zone, I am here to support students who have something to say. I will work alongside fellow PTOs, the VP Voice and Course Reps to ensure communications between students and the University are effective.
I'm a final year English Literature with Creative Writing student. I'm from Brazil so I came to Surrey as an international student. I'm involved at the University through multiple roles like Course Rep, Peer Support and Student Ambassador. I'm also a part of multiple societies including Disney Soc, The Stag, Pet Soc, Lit Soc, SAM Soc, etc. I think Surrey is a great place to build a home, so I want to make sure other students get to have the same amazing experience I've been having.
3 Priorities for the Year
My main priority is making sure that students are aware of all the opportunities that the University and the Union offer to enhance yourself and improve student life. Especially Surrey Volunteering.
In terms of the Voice Zone, I want to improve the Course Rep scheme by introducing more frequent socials and highlighting course rep achievements to raise awareness of how student feedback is being acted upon.

Finally, I want to create opportunities for further interactions between Placement returnees and second year students. This could be socials or workshops where they can share experiences and wisdom.
My Favourite Surrey Students Union Event
I always have a great time during Bingo Lingo because it's super fun and creative with the ridiculous prizes.
If you had advice to a new student what would it be?
Starting University can be stressful and overwhelming, but at Surrey there's always support for whatever you may need. Don't hesitate to reach out to all of our amazing services, including the HIVE, Peer Support and the centre of Well-being.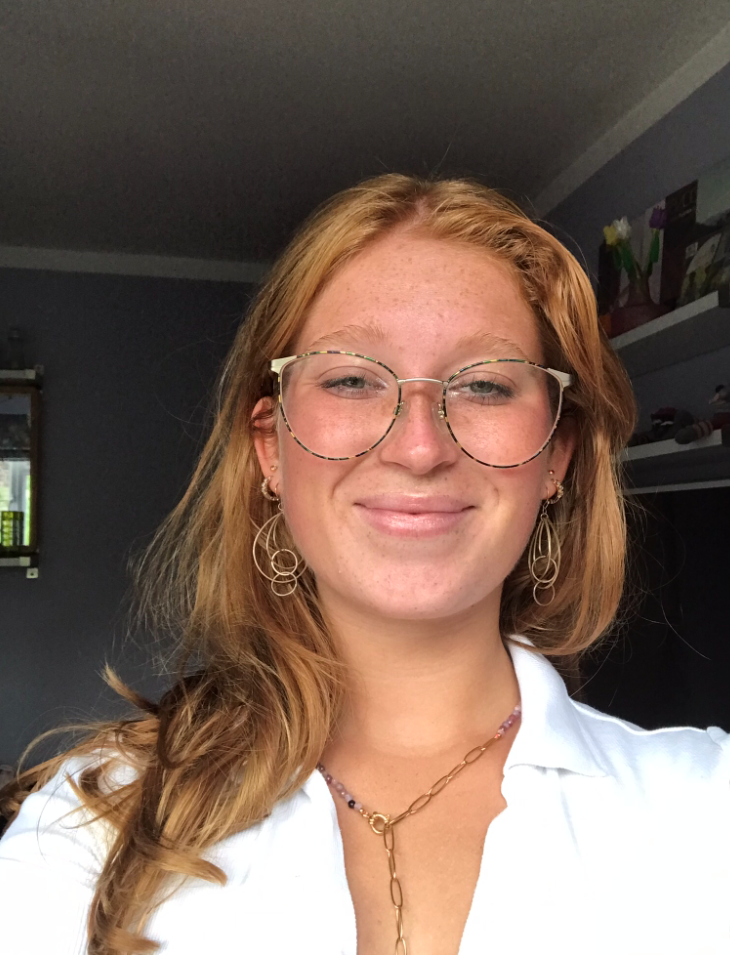 Molly Judd
Part Time Officer – Voice Zone
Pronouns: She/Her
A team member that strives to create democracy and get others voices heard within the university. A role that fronts student voices and aims to make changes for the better!
I am a second year Law student, as well as the Head Representative for the School. I enjoy dodgeball, football and F1, and am an avid member of the Formula Student society with Team SURTES. I love art and crafts as well as fashion and designing. I am approachable, so please come up and say hi if you see me around!
3 Priorities for the Year
Accessibility
Ending period poverty
Course Representative development.
My Favourite Surrey Students Union Event
Varsity, it was such a cool experience to see Team Surrey in action against Royal Holloway. It was light-hearted and a great day to meet new people!
If you had advice to a new student what would it be?
Get stuck in with societies that take your fancy, They're the best way to meet new people and make friends. Try go out and get to know with your flatmates more, they're the people you're living with for the next year, you'll need to get on.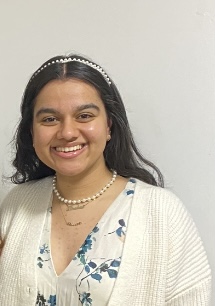 Roshni Kaur Bhambra
Part Time Officer – Voice Zone
Pronouns: She/Her
My role lies within the Voice Zone, where students' voices are heard loud and clear! Think of it as a place where you can share your thoughts and ideas. We believe in democracy, which means we care about what our students think. Our goal is to make sure every student in Surrey gets a chance to speak up and be heard. I'm one of five part-time officers who work closely with our VP Voice. Together, we're here to support you. We take your worries and ideas and make sure they're heard. To put it simply, it's kind of like being the messenger for all the important and exciting things you want to change or improve at the University. Our special area, the Zone, has an important job. We talk to lots of students to understand what they think. Then, we have talks with the University about these thoughts and the issues that matter to students. The Voice Zone is your place to be heard. We're here to turn your ideas and passion into actions that can make our University even better!
Hey there, fellow students! I'm thrilled to share a little sneak peek into my journey with you. My name is Roshni, I am Indian, Kenyan and British, this diverse background gives me a unique take on life and a great appreciation for the world. I'm currently diving into my second year of Economics and Finance at Surrey. Numbers and money have always intrigued me, but there's more to me than just crunching numbers! I have a creative side that I like to explore through my hobbies- I love baking, photography and reading. As well as that I'm super passionate about making sure student voices are heard, it's why I ran to be part of this year's Voice Zone, giving you a voice! I believe every student's ideas and thoughts are like gold, and they deserve to be heard. I love to travel and take every opportunity I can to explore new parts of the world, some of my favourite places I've visited are Thailand, Cuba and Greece. The next destination on my bucket list is Italy. I'm now a proud member of the incredible team that makes up Surrey's Student Union this year. So, here's to a year full of growth, change, and making our voices echo across the campus!
3 Priorities for the Year
Education: My top priority is to strengthen the bond between students and tutors. By creating a protocol for better student-tutor relationships, we'll ensure that learning becomes more engaging, and you'll have the support you need to excel.
Wellbeing: Your mental and emotional health matter, as much as you're physical. That's why I'm focused on introducing 1:1 private peer support. We all need someone to talk to, and having a fellow student to listen and share with can make a world of difference.

Community: Building a strong sense of community is key. My plan is to set up workspace hubs and study rooms right at the Manor Park campus. This way, we can create an environment where you can collaborate, focus, and thrive together.
My Favourite Surrey Students Union Event
Surrey Decides holds a special place in my heart as my favourite event by the Student Union. I had an absolute blast because it gave me the chance to do what I truly love: debate, public speaking and advocating for student voices to be heard. Being able to showcase my talents in an environment that encouraged open discussions was incredibly fulfilling. But what made Surrey Decides truly remarkable was the incredible pool of talent that emerged from our university. It was a gathering of passionate minds, all determined to make our university even better. Witnessing so many individuals step forward, brimming with ideas and enthusiasm, was truly inspiring. One of the most thrilling aspects was sharing the stage with fellow students who were just as passionate and like-minded. Now, I, along with these wonderful individuals form the backbone of our Student Union. It's amazing how the event not only provided a platform for us to shine individually but also united us as a team with a common goal – to enhance our university experience. Surrey Decides wasn't just an event; it was a celebration of talent, ideas, and the power of collective action. It's events like these that remind me why being part of our Student Union is an incredible journey.
If you had advice to a new student what would it be?
Embrace the journey and trust the process! Your first year at university is truly one of a kind. While the idea of leaving home and starting anew might seem nerve-wracking, it's also incredibly exciting. Starting from scratch might feel challenging, but remember, challenges often lead to growth. Embrace this adventure with an open heart – it has the power to shape you positively. Along the way, you'll make lifelong friends, gather experiences you've never had before, learn things that will stay with you, and create memories that'll last a lifetime. So, step into this journey with open arms. Even though it might be daunting, the exhilaration of beginning anew is something you won't want to miss. Trust the process, enjoy every moment, and get ready to discover a version of yourself you never knew existed!
With education, well-being, and community at the heart of my mission, I'm all in for making this year the best one yet. Let's learn, support, and grow together!
Voice Zone Highlights
What's On
News