We understand that not everyone will be leaving Guildford during the Winter Vacation, so if you need some ideas on what to do while you're here, or need some help and advice, the information you need is below ⬇
The Students' Union will be closed from Friday 23 December – Tuesday 3 January
Campus Opening Times
https://my.surrey.ac.uk/news/winter-break-campus-service-opening-times
University Support and Activities
https://my.surrey.ac.uk/news/support-and-activities-over-winter-break
WinterFest – 22 – 26 December – University Campus
There are so many WinterFest events and activities in the run up to the winter break to get you in the festive spirit. Decorate Christmas biscuits, join the Santa Run or head to our carol service at the Cathedral – there's something for everyone.
https://my.surrey.ac.uk/campaign/winterfest
Guildford's Little Book of Offers! – Guildford Library or Guildford Tourist Information Centre
This year's Guildford Little Book of Offers promises to be the biggest yet. This little book has over 120 offers, discounts, and promotions from all your favourite shops, restaurants, cafes and lifestyle businesses in the town! Pick up your copy of The Little Book of Offers this holiday to save big.
https://www.experienceguildford.com/little-book-of-offers/
Hillside Food Court – Until 16 December 11:30 – 14:30
Traditional roast turkey with all the trimmings followed by mince pies with brandy sauce and washed down with a glass of wine (£10)
Walkabout Fairy and Godalming Jazz Choir – 18 December – 11:00 – Guildford Town Centre
Join the Walkabout Christmas Fairy act 'Wishful Thinking' and Godalming Jazz Choir for another Sunday of Christmas activities in the Town!
Godalming Jazz Choir- 13:00
https://www.experienceguildford.com/event/walkabout-fairy-and-godalming-jazz-choir%E2%9B%84/
Christmas Guildford Farmers' Market, 20 December – Guildford High Street
A Christmas twist on the Farmers Market. Try the best of seasonal produce and ask questions about growing rearing, manufacturing, and cooking methods. Enjoy the freshest meat, fish, cheese, eggs, fruit, vegetables, and bread; sample our wide range of alcoholic and non-alcoholic drinks, baked goods, pickles, chutneys and herbs, plus organic produce, Farm BBQ, plants and local crafts.
https://my.surrey.ac.uk/events/20221206-christmas-guildford-farmers-market
Meet Father Christmas at National Trust Hatchlands Park
Saturday and Sundays – 3, 4, 10, 11, 17 and 18
Wednesday 21 and Thursday 22 December 11:00 – 16:00
Book your visit to meet Father Christmas in his new cosy hideout in the old stables. Visit Father Christmas at Hatchlands Park Tickets, Multiple Dates | Eventbrite
Free Christmas Dinner – 25 December – Hillside, University of Surrey
Enjoy a free Christmas dinner at Hillside for any student staying over in Guildford
https://getinvolved.surrey.ac.uk/events/20221225-free-christmas-lunch-campus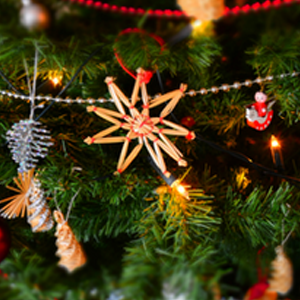 Pizza and Board Game Night – 30 December – 18:00 – The Hive
Free Pizza and board games in The Hive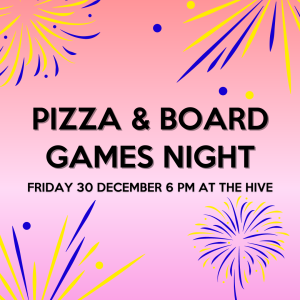 Christmas at Hatchlands Park – Until 30 December 12:00 – 15:00 (excluding 24 and 25 Dec)
Enjoy a warm welcome to Hatchlands Park this Christmas. Step into the house and immerse yourself in a traditional country house Christmas. See each of the downstairs showrooms dressed for the festive season and enjoy light piano music drifting through the house.
Outside take a refreshing winter walk through the parkland and see if you can spot the charming miniature festive animal scenes along the way. Don't forget to visit the cosy Kitchen café for a warming drink and a festive treat.
https://www.nationaltrust.org.uk/visit/surrey/hatchlands-park/christmas-at-hatchlands
Caribbean Christmas – Turtle Bay – Until 2 January
Celebrate the Jolly season with your pals and make the most of 2 hours of unlimited cocktails, fizz, red stripe, mocktails, soft drinks and hot drinks at the Caribbean Christmas Brunch.
There might even be some Christmas tipples you can knock back, with prices from £32 it's sure a great way to gather with your mates and cheers to the festivities!
Nut Cracker Trail– Until 5 Jan – Guildford Town

There's an exciting trail that will see ten impressive Nutcracker statues making the town centre their home. The troop of colourful Nutcrackers will arrive at mystery locations around Guildford town centre.
Your goal is to follow the trail map, find the Nutcrackers hidden in shops, and businesses, and spell out the festive word. Once completed, post your answer on the trail map in the special competition post box in Tunsgate Quarter. All correct entries will go into a prize draw.
Prizes Include:
£100, £50 and £25 high street vouchers
a pair of tickets to a show at the Electric Theatre
pantomime performances at the Yvonne Theatre for a family of four (one adult minimum)
two tickets to Cirque at G Live!
https://www.visitsurrey.com/dmsimgs/descriptions/2127351/Screenshot 2022-12-01 at 09_14_56.png
Jack and the Beanstalk Pantomime – Until 8 Jan – Yvonne Arnaud Theatre
Another festive family pantomime is sprouting from the Yvonne Arnaud's stage!
Jack makes a moo-ving sacrifice and bids farewell to his beloved cow in return for a magical bean-tacular investment, which has giant consequences! Can he make an egg-cellent escape back down the beanstalk or has he really cooked his goose?! Join us for a tantalising adventure with all the sparkles, songs and side-splitting silliness you could ask for!
Book tickets here Jack and the Beanstalk | Panto | Yvonne Arnaud Theatre (yvonne-arnaud.co.uk)