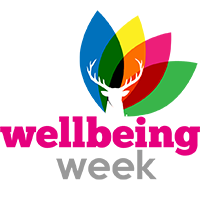 13th – 17th March
A week of activities designed to support you and your mental and physical wellbeing. See below for details of what we have planned for 2023.
Events
13 March -Speed Mate-ing, 18.00 – 21.00, in Hari's Bar
Join us at Hari's Bar on Monday, March 13th from 6-9pm for our Speed Mate-ing event! Enjoy drinks and pizza while you take a well-deserved break and meet new people during Wellbeing Week.
14 March – SHAG Day, 11.00 – 15.00, Outside The Hive
SHAG day stands for Sexual Health, Awareness and Guidance day and it's a great way to get people speaking about sexual health! As always, there'll also be games and opportunities to win vibrators, candy sex toys, condoms and lube!
15 March – Yoga Session, 13.00 – 14.00, GSA – Founders Studio
Join us for a FREE yoga session! There's no sign-up required – just come along, and if you have your own mat, please bring it with you
15 March – Happiness Cafe, 14.00 – 16.00, The Nest
Come along to our next Happiness Cafe at the Nest – we will be at the big table by the kitchen! We will have all the materials you need to crochet, colour, and create! There will also be free hot drinks and snacks! See you there!
16 March – WellFair, 10.00 – 15.00, The Hive
WellFair is an opportunity for students to meet the faces behind the Support services at University, and a chance for them to find out more about what is available to them – within the University, the Union and externally.
17 March – Crafternoon, 12.00 – 14.00, GSA
Come along to learn how to crochet, to paint on a mini canvas, a money box or a sun catcher. There'll be hot drinks and you can relax or even make new friends!
18 March – Sober Rave, 20.00, Rubix
Sober rave parties are a form of entertainment that allows individuals to enjoy music, dancing, and other activities without the use of alcohol. They provide a safe, fun, and inclusive environment that encourages a healthier and more positive lifestyle.